Most people wants to write blogs or start a blog that becomes their digital footprint. Those who do not know the right way usually fails. In this article, I am going to write about how to start a new personal blog! Blogging is always very exciting if you know perfectly the perfect way. I met lots of people who wants to start blogging for a fun but blogs can be of businesses purpose also. Many people want to earn extra money by blogging. I don't see anything wrong here. Blogging is fun if you go through the right way.
Setting up a new blog is really easy and you can easily make money if you can work hard or work properly.In this article, I'm going to show you the step-by-step process of setting up your own blog. Just follow the steps below to successfully set up a blog site.
An Overview of How To Start A Blog
Choose a proper Domain Name.
Purchase a Web Hosting for your site.
Install WordPress properly.
STEP 1: HOW TO START A BLOG – CHOOSE A DOMAIN NAME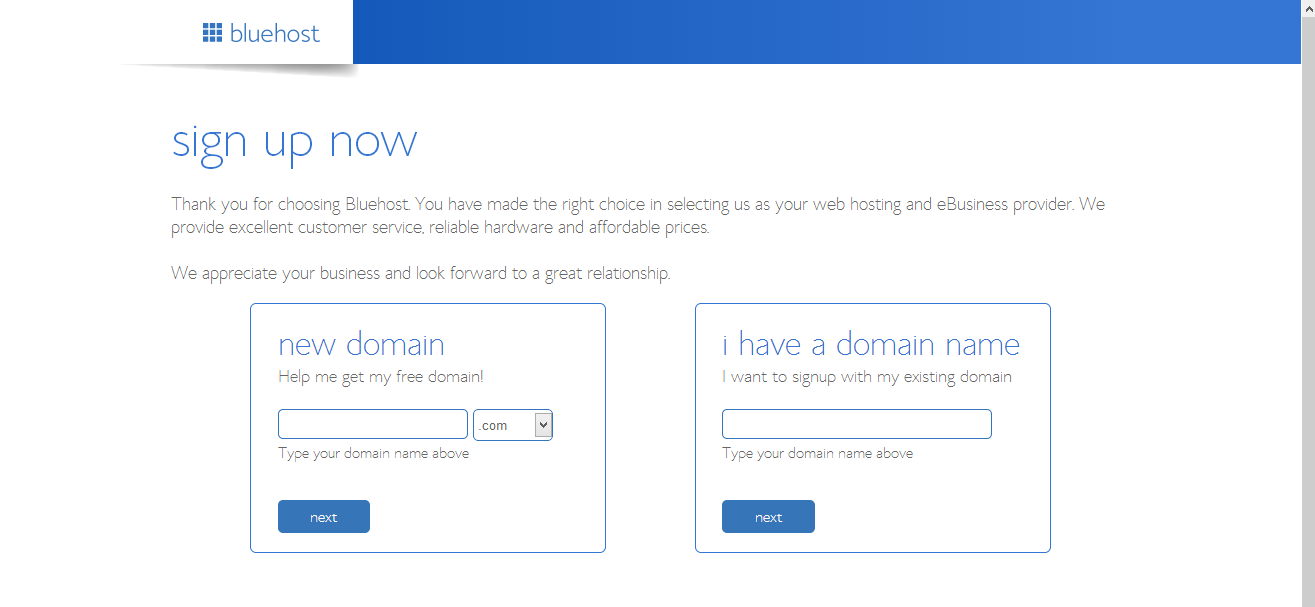 At first, you have to choose a domain name for your website or blog site. You have to think the domain name as the brand name. That's why you have to choose a unique name for the domain. You need to create social networking website's account such as on Facebook, Twitter etc. Your account name or the page or group name must be similar to your domain name. To get your domain registered, simply go to Bluehost. In Bluehost, you can register your domain name for under $3.95/month where most of them charge about $5.99/month.
Creating an account on BlueHost is very easy. Just follow these simple steps.
Click on the 'get started now' button.

On the next screen, you have to choose a plan.
Bluehost offers 3 plans on its shared hosting –
Starter,

Plus,

Business Pro.
If you are going to create a blog, then you can go for the starter package. But if you are going to create multiple blogs, then go with the plus package. For the business purpose, you can use the business pro package.
STEP 2: HOW TO START A BLOG – PURCHASE WEB HOSTING
Click here to go to [eafl id="18012″ name="Bluehost bizzebee" text="Bluehost"]
Click on the green Get Started Now button.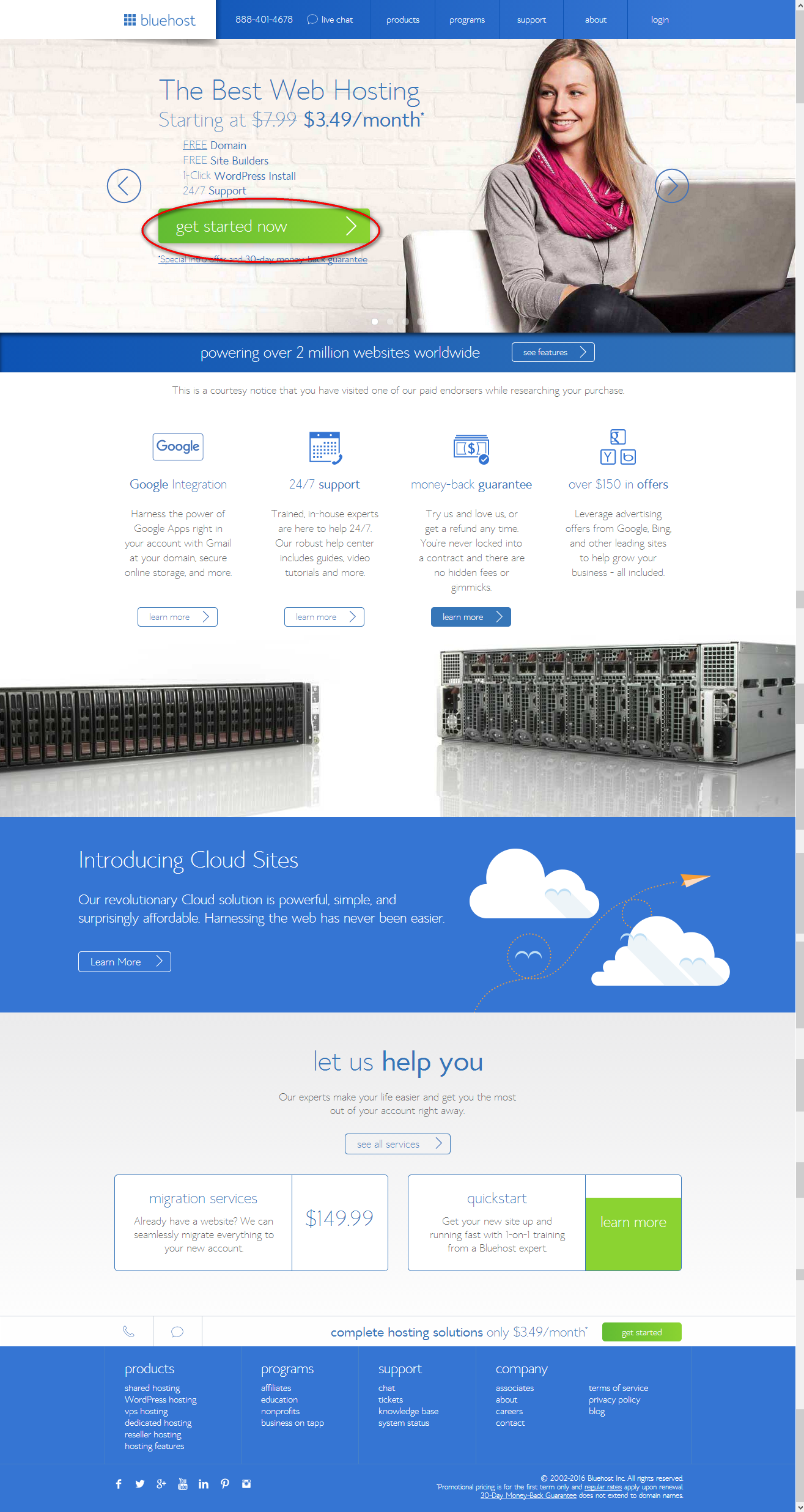 SELECT YOUR PLAN
Choose your plan by which you want to start with. Please be Noted that all of the plans come with a free domain which is really appreciable.
Just click on one of the green "select" buttons to go to the next step.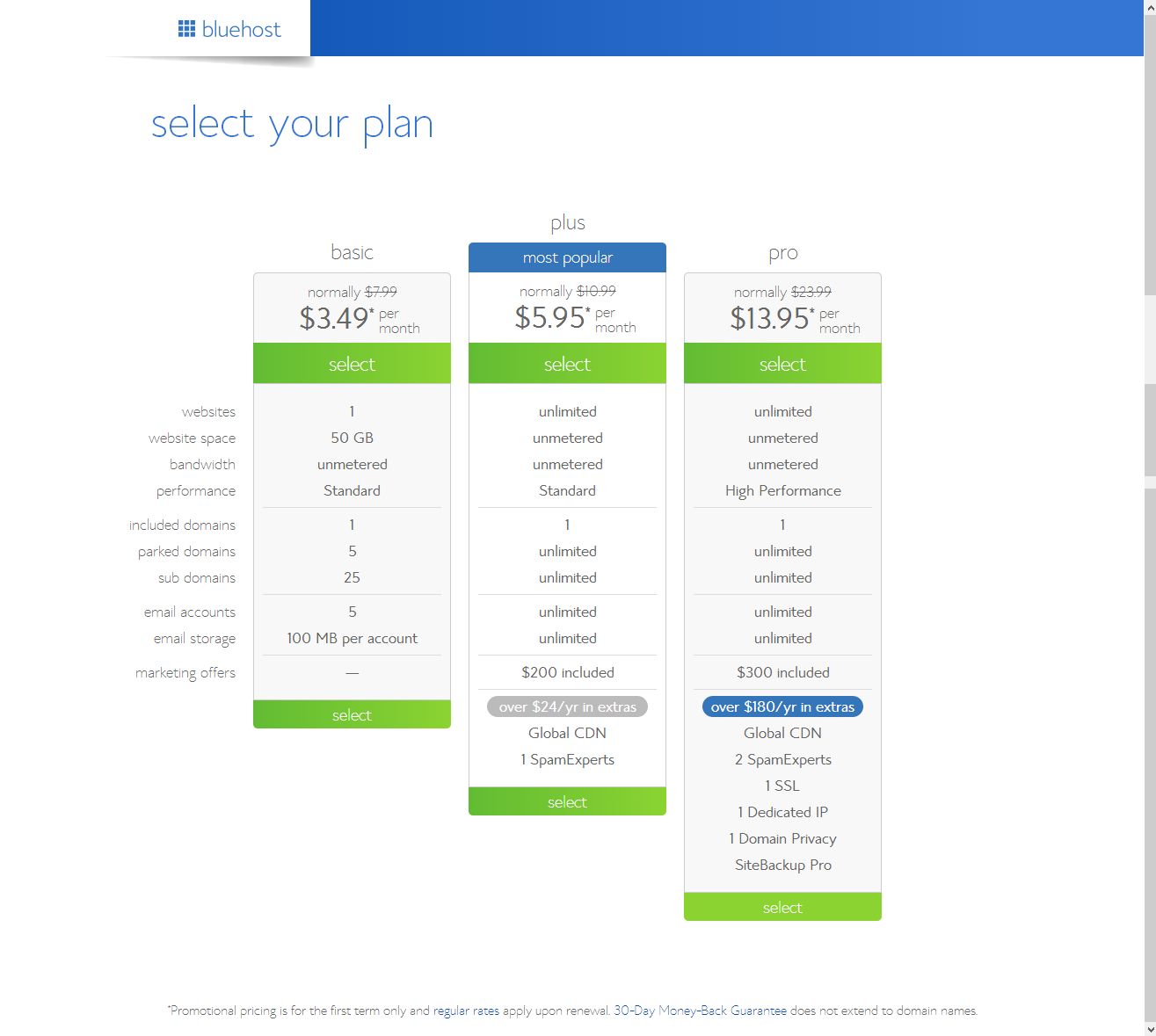 Choose a domain
Domain refers to a web address. For example, themerally.com is my domain name. In this screen, you have to choose or enter your Domain name.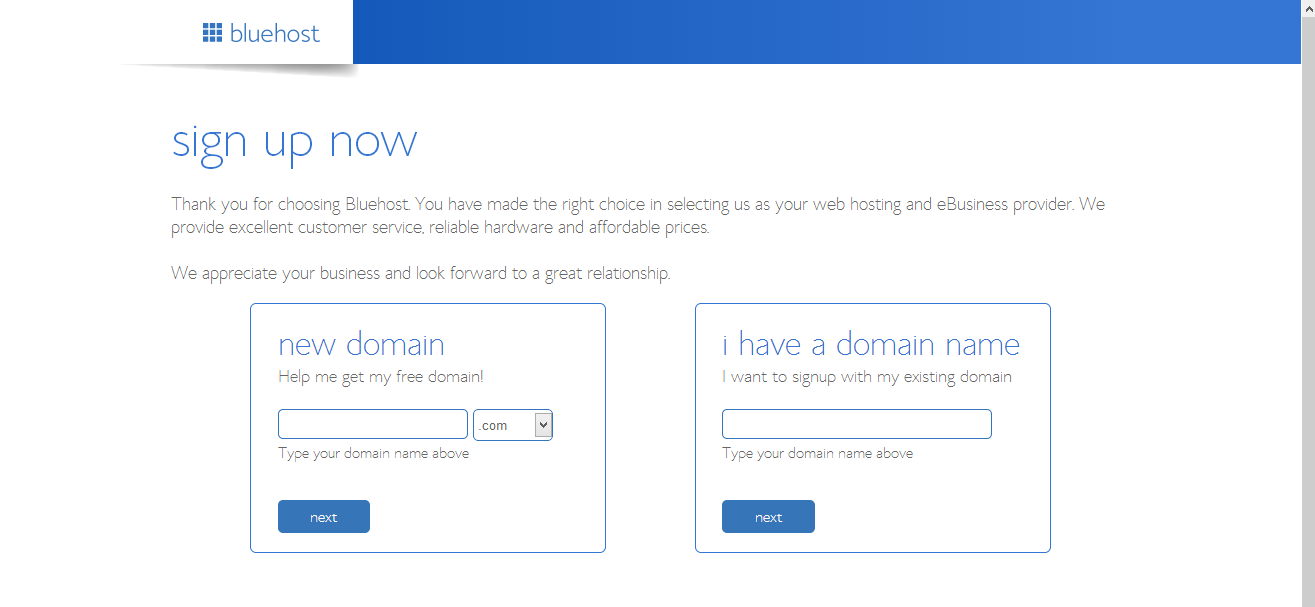 If you do not have a domain already, enter a new domain name in the left box. Select your domain type such as .com, .org from the drop down menu.
If you have already registered a domain name for your website, enter it in the right box.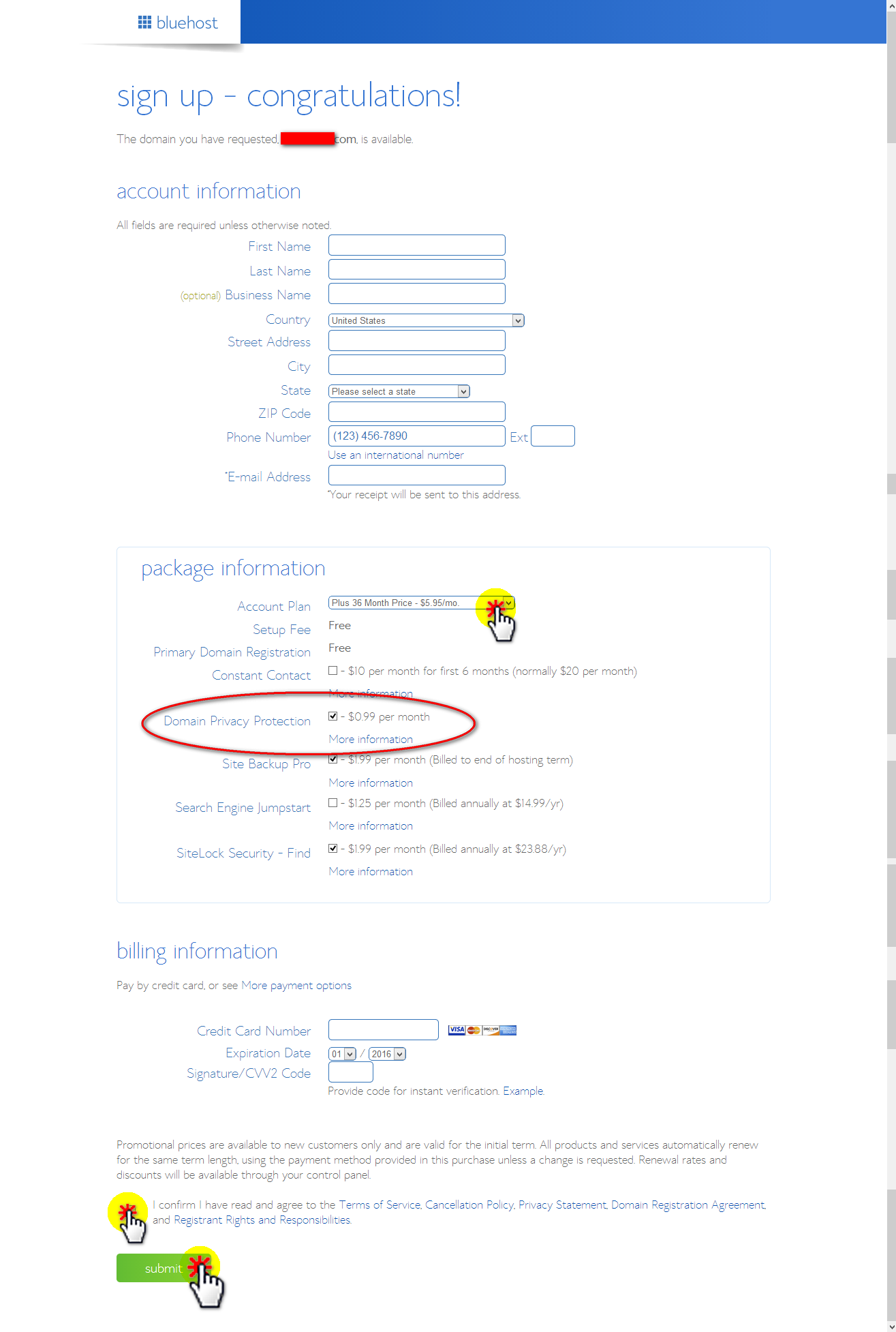 Enter your account info
On the next page, enter must your account information. Make sure you have used an email address because only in your email address your login information will be sent.
Choose a hosting package
Choose your account plan from the "Package Information" section. I usually skip the other add-ons except for Domain Privacy Protection which keeps any kind of personal information private.
Enter your billing info
Fill up your billing information section. Be very careful, and then click on the Submit button.
You will be asked whether you want to add any upgrades or not. I usually just skip them.
After completing the purchase, check out your email. You will get a welcome email. Store this information for future reference.
STEP 3: INSTALL WORDPRESS
Go back to Bluehost and then click on the login button at the top right corner of the website's Home screen.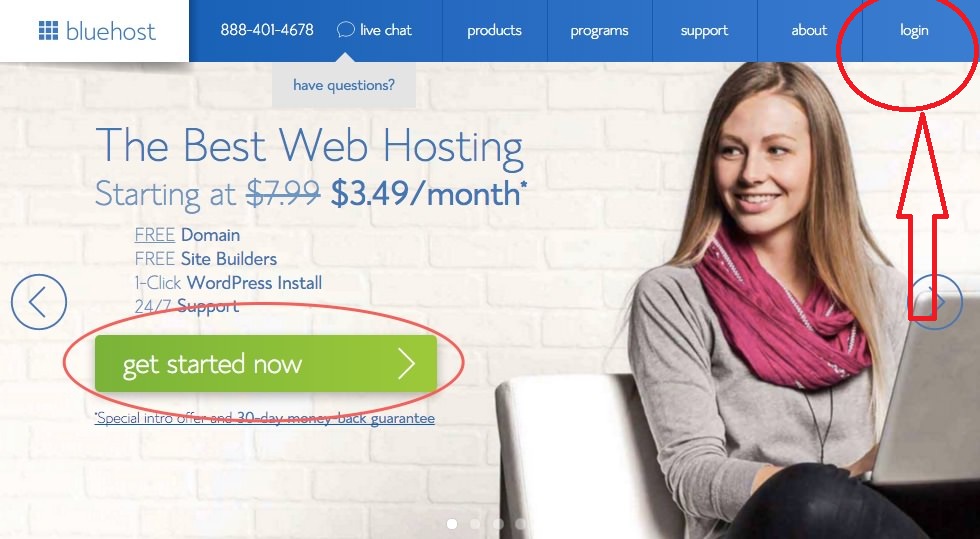 Enter your Control Panel login information you have received in Welcome email. Click on the "hosting" tab.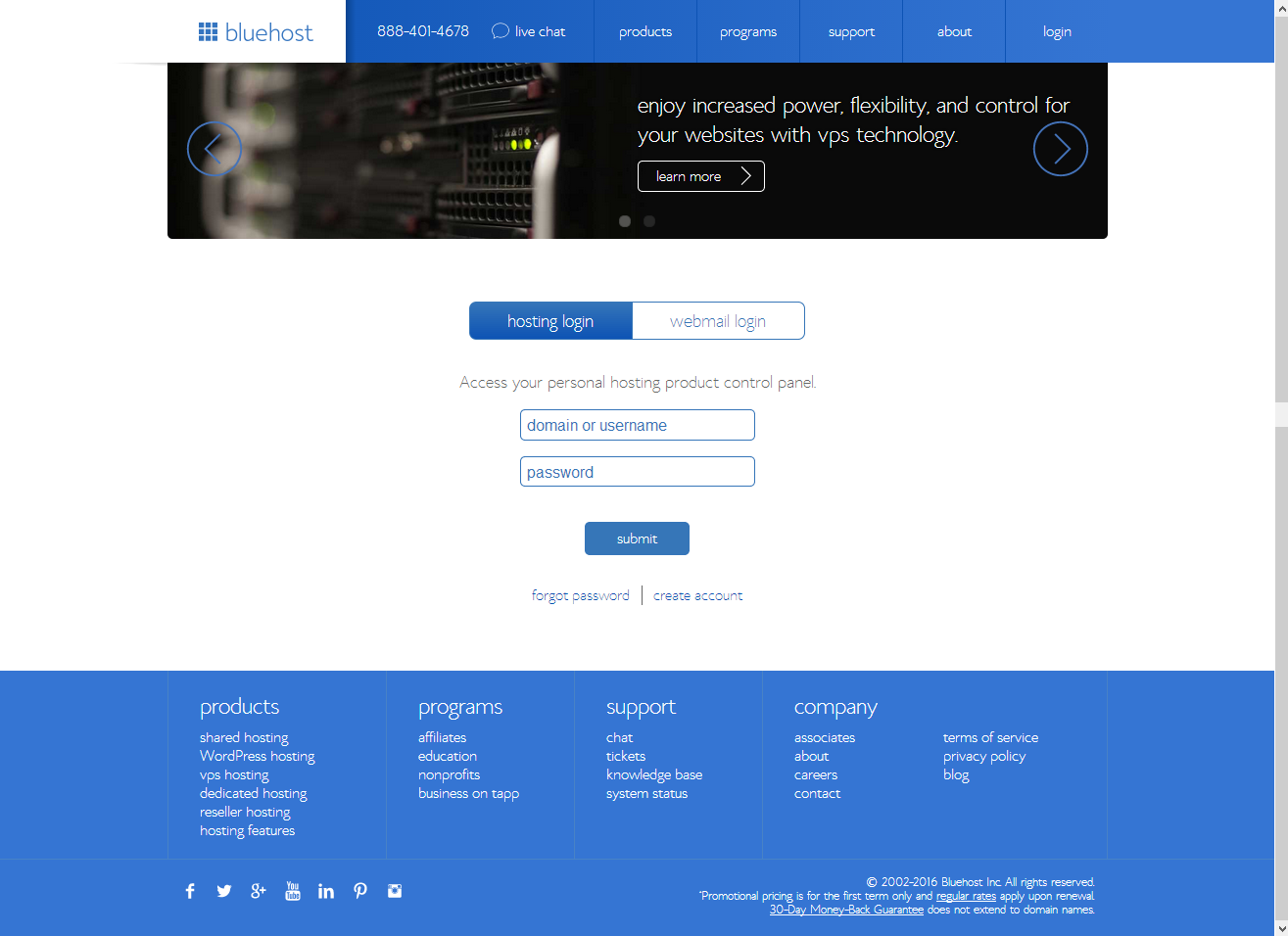 Install WordPress
When you have entered into your cpanel, click on the "Install WordPress" icon to install WordPress.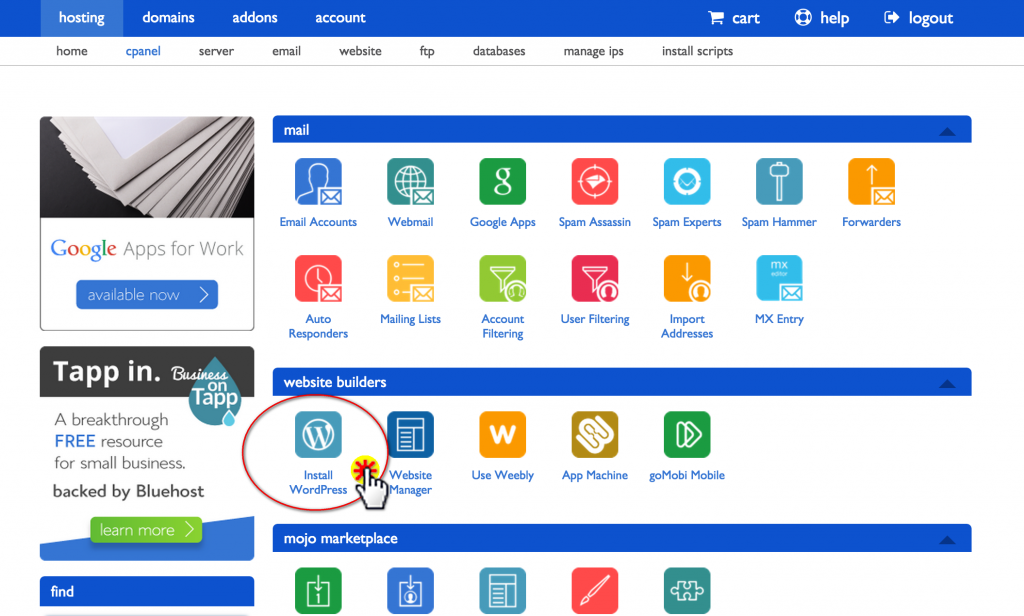 Start the WordPress install
You will get a window like this. To start the installation process of WordPress click on the "Install " button.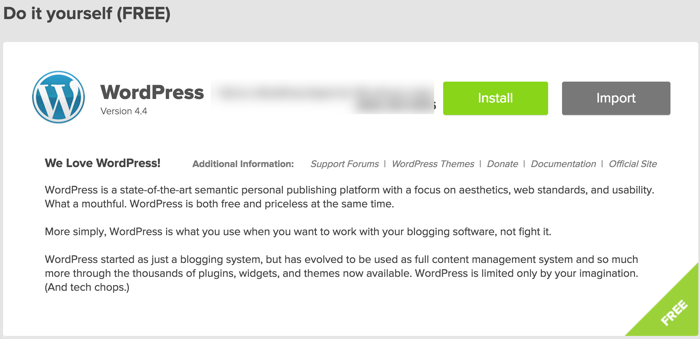 Choose where to install WordPress
Select your domain from the drop-down menu of this window if it is not already selected. Leave the directory field empty unless you have a valid reason to create a subfolder(s).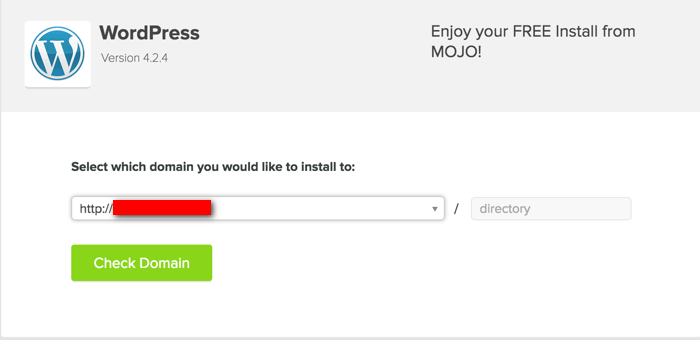 Enter your WordPress user info
Check the box next to Show advanced options. Enter your Site name or title.
Your Admin Username, Admin password, and your Admin Email. Check on Read and Agree to the terms. Finally, Click the Install button.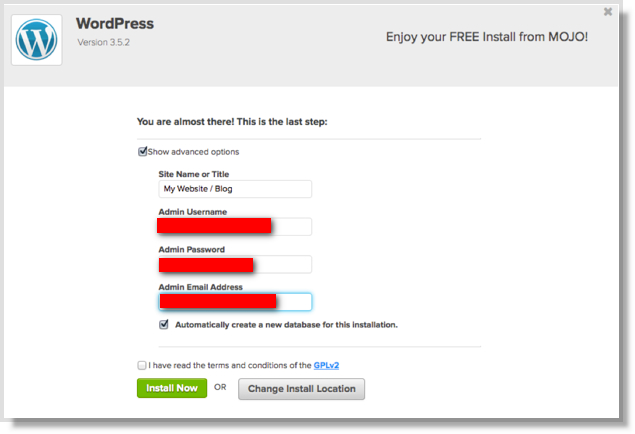 Keep a Note of your WordPress login credentials (This term is very important)