If your website is built with WordPress and related to an online service like hosting, consulting, online courses, virtual product sales, then a WordPress support ticket system will come in handy. A solid WordPress ticket system can help you to provide the customer service that consumers expect from online businesses.
Right now I will explain to you what this ticketing system consists of, and how you can apply it to your WordPress website.
What is a Ticket System in WordPress?
In order not to get involved, you can change the concept of the Ticketing System with Customer Support. So you will see more clearly what it is about.
What is usually done in customer support is to solve your users' doubts or technical problems, either through phone calls, email, social networks, or live chat.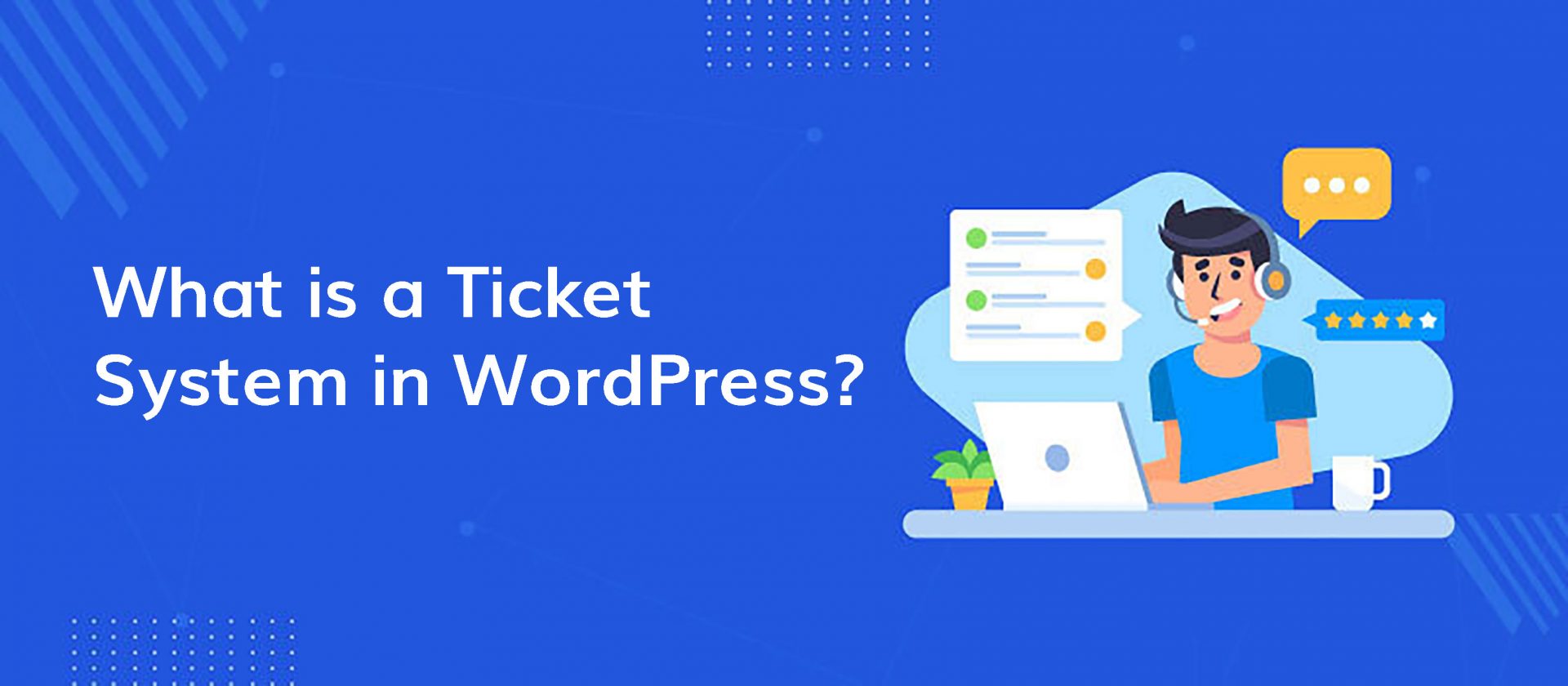 But of course, if you have many clients, you may find yourself overwhelmed by emails, or that you spend a large part of your day searching your inbox for an old email to retrieve an answer already given to another client.
The best thing is to cover your back and look for an orderly system, which allows you to take care of many support requests simultaneously and know what you have said to whom and when.
So to summarize, think about that concept to define a ticketing system for online support: a well-organized support system.
And when it comes to implementing it in WordPress, as we will see below, you can do it in several ways. One of them is the one we see in this article.
Advantages of a Ticket System for WordPress
Thanks to using a ticket system, as mentioned above, you will have everything very well organized. But in addition, you will be able to:
Improve the channeling of customer service:

 Some systems allow you to connect an email, your social networks, the telephone, WhatsApp, and others, to have all the questions in one place.

Personalize the support:

You can give clients personalize support since you will know what you have talked about previously, or if you are more than one support agent, you will know what others have talked about with that client before.

The customer can see the status of his ticket:

 At all times, even close it if he has already solved it elsewhere.

Tickets can be prioritized:

 According to levels of importance, you can solve the most urgent ones before, thus optimizing your time and results.
And many other advantages that, depending on the type of service you provide, will be adapted to a greater or lesser extent to the customer support you offer.
Disadvantages of the WordPress Ticket System
I must act a bit as a devil's advocate and mention the disadvantages of setting up a ticket system in WordPress.
In most WordPress-based ticket systems, the user

has to create an account somewhere, to be able to see pending tickets and create new ones.
The vast majority of users are lazy when using a ticket support service, so this should be as simple as possible.
Suppose the ticket system is poorly automated, or the user interface and usability, in general, are not taken care of like gold. In that case, it may cause the opposite effect and produce an adverse reaction

 from the user.
An Extra for Ticketing System: The Knowledgebase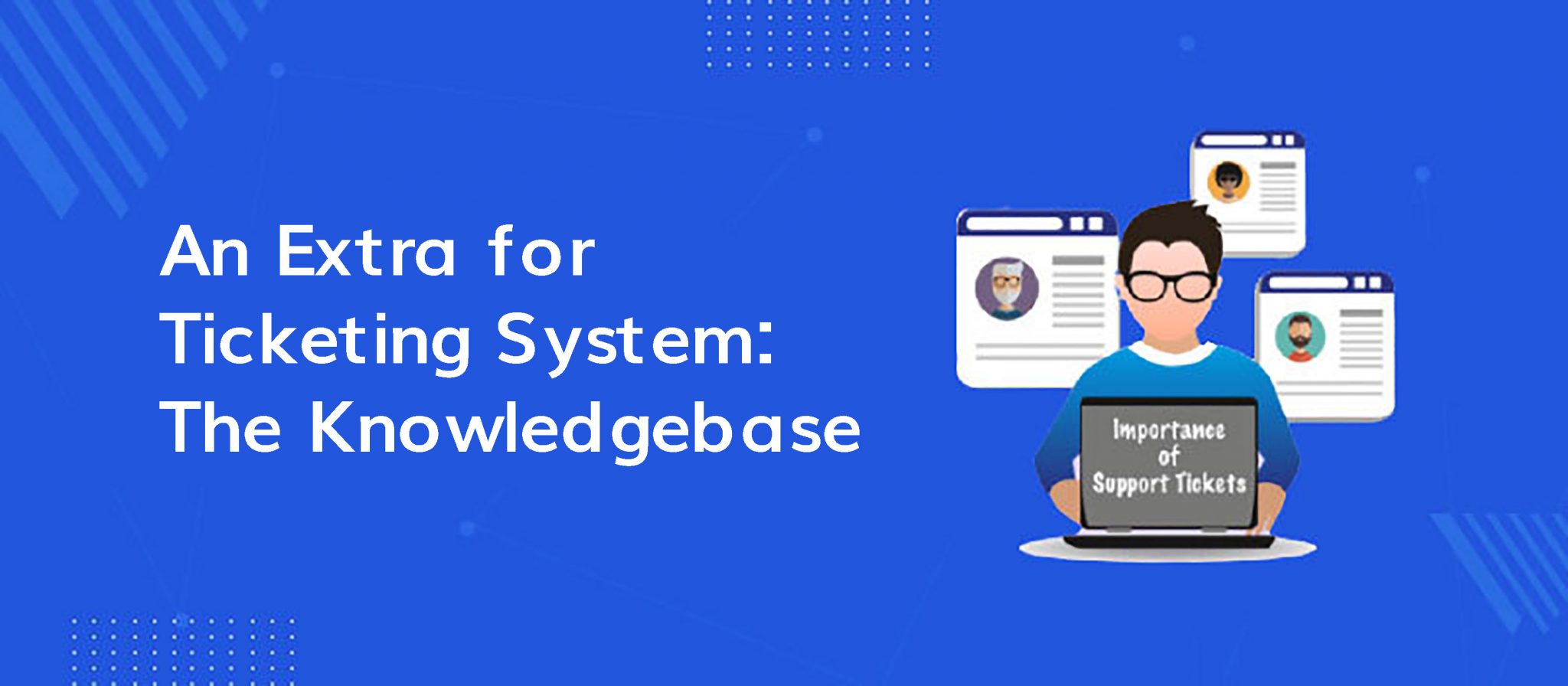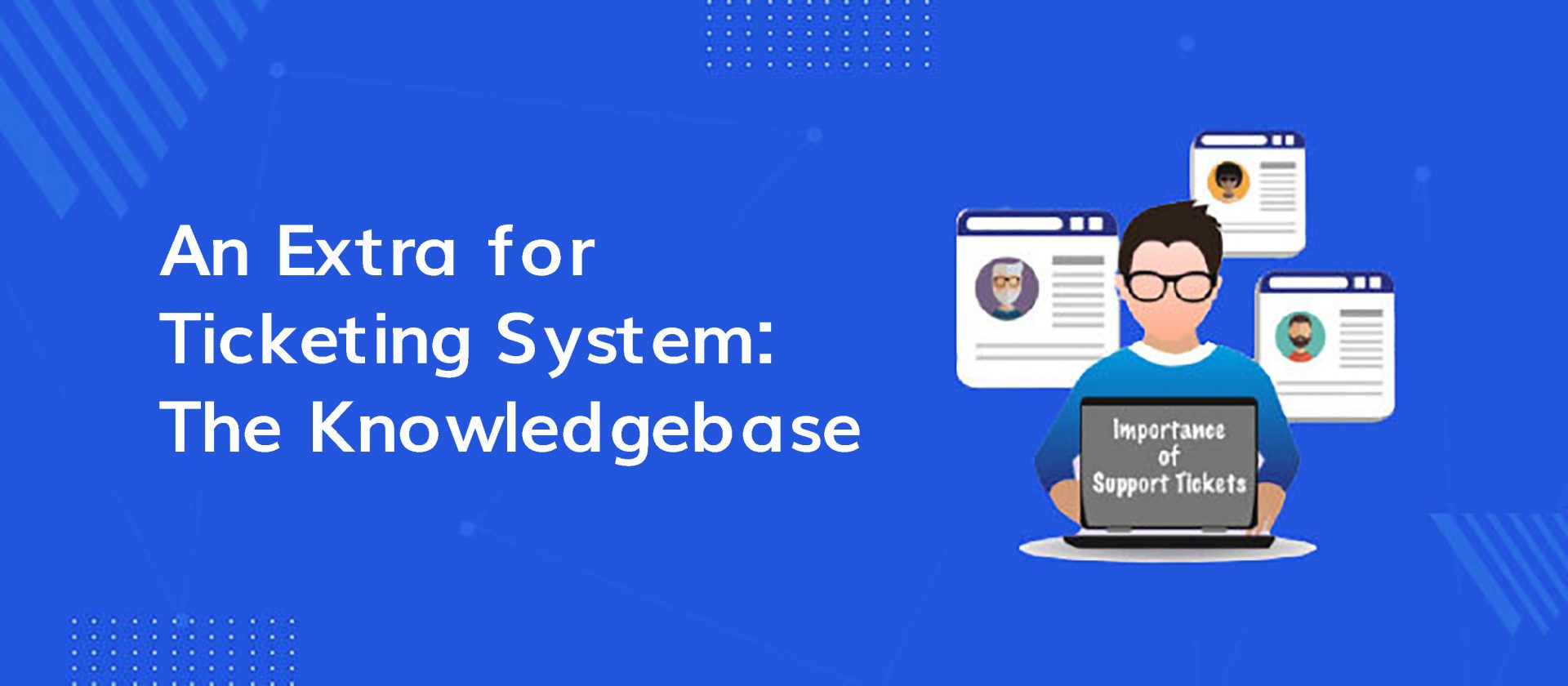 One of the elements that I consider very necessary when complementing the support you give on your WordPress website is to have a page dedicated to writing Frequently Asked Questions and an Information Center related to the product or service you offer.
In this Information Center or Knowledge Base, tutorials and articles are collected to help the customer in the first instance. To save them having to open support tickets and you having to answer them.
Ticketing with a Theme, a SaaS, or a Plugin?
Having already clear the concept that I cover in this article, I will now explain the great difference that there is when choosing a specific ticket system for your website made in WordPress.
Ticket System with a WordPress Theme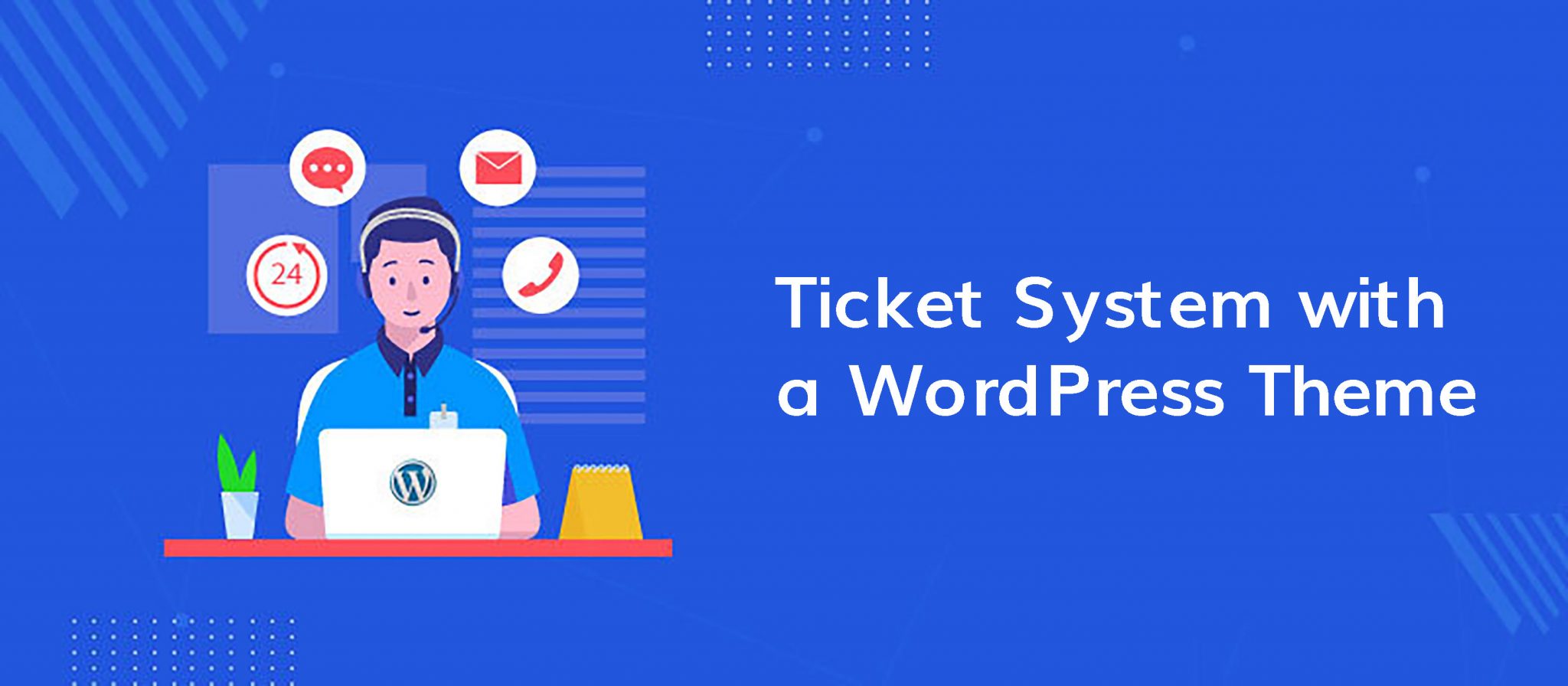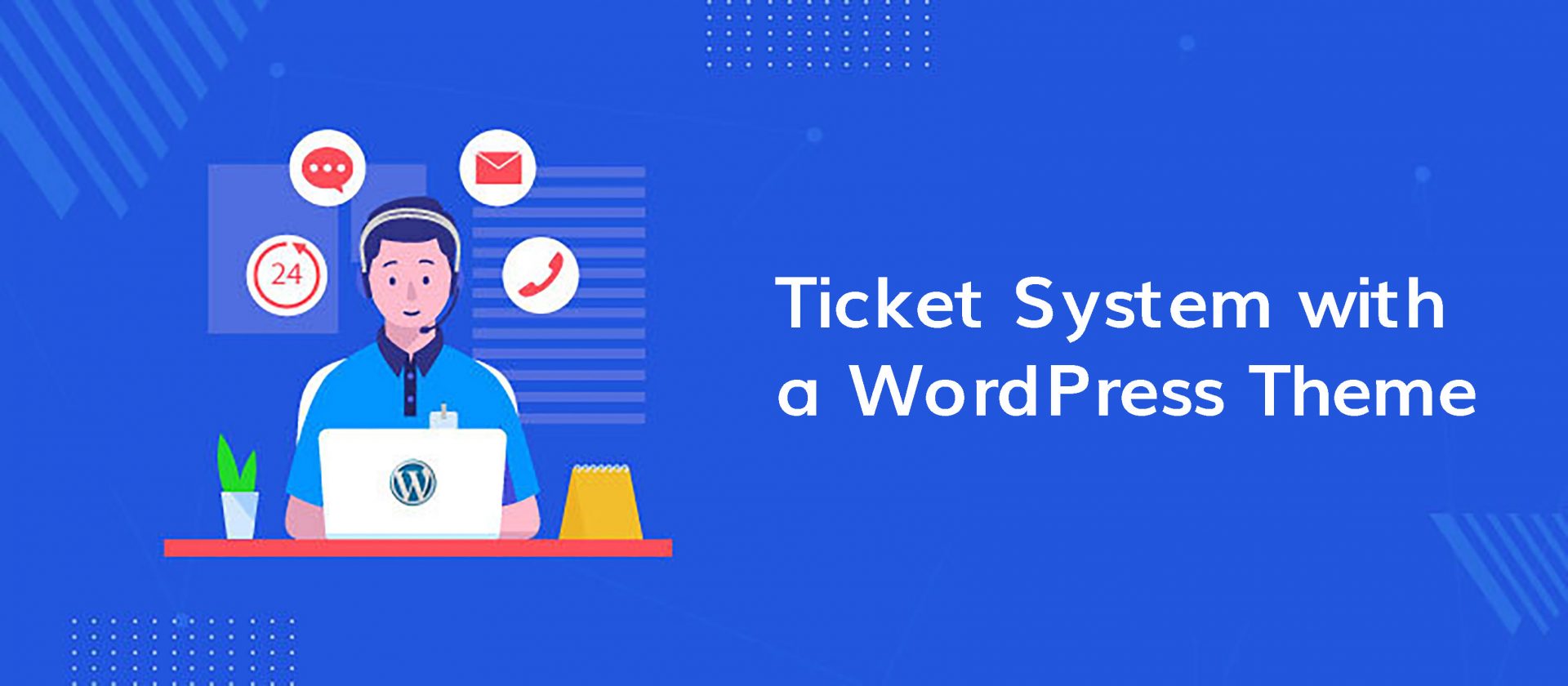 First of all, it is the one I want you to forget from now. Sorry, but it is reality.
One of the main mistakes made by newbies is to use awesome pre-defined templates, predesigned, with integrated plugins, and dependent on a semi-professional developer, whose objective is to increase sales and profit.
There are some beautiful templates, with a ticket system already integrated into them, and with thousands of sales, in the marketplace of the moment.
These templates are very tempting, but I do not recommend them because if you need or decide to change the appearance of your website, you will have to completely change the ticket system since your current system will be directly dependent on the template you use installed. Do you see the trap? So, you have to be very careful when you choose a theme for your project.
Ticket System Using SaaS and WordPress Integration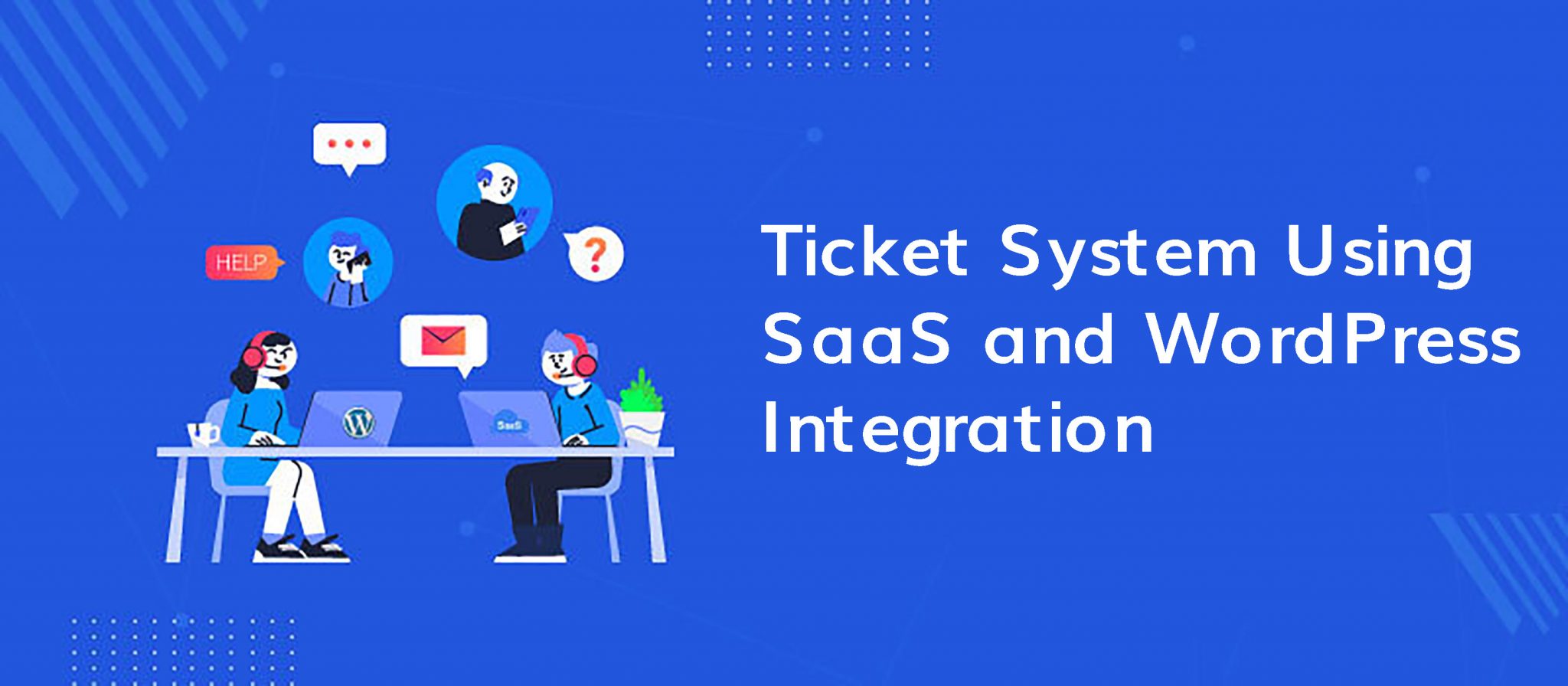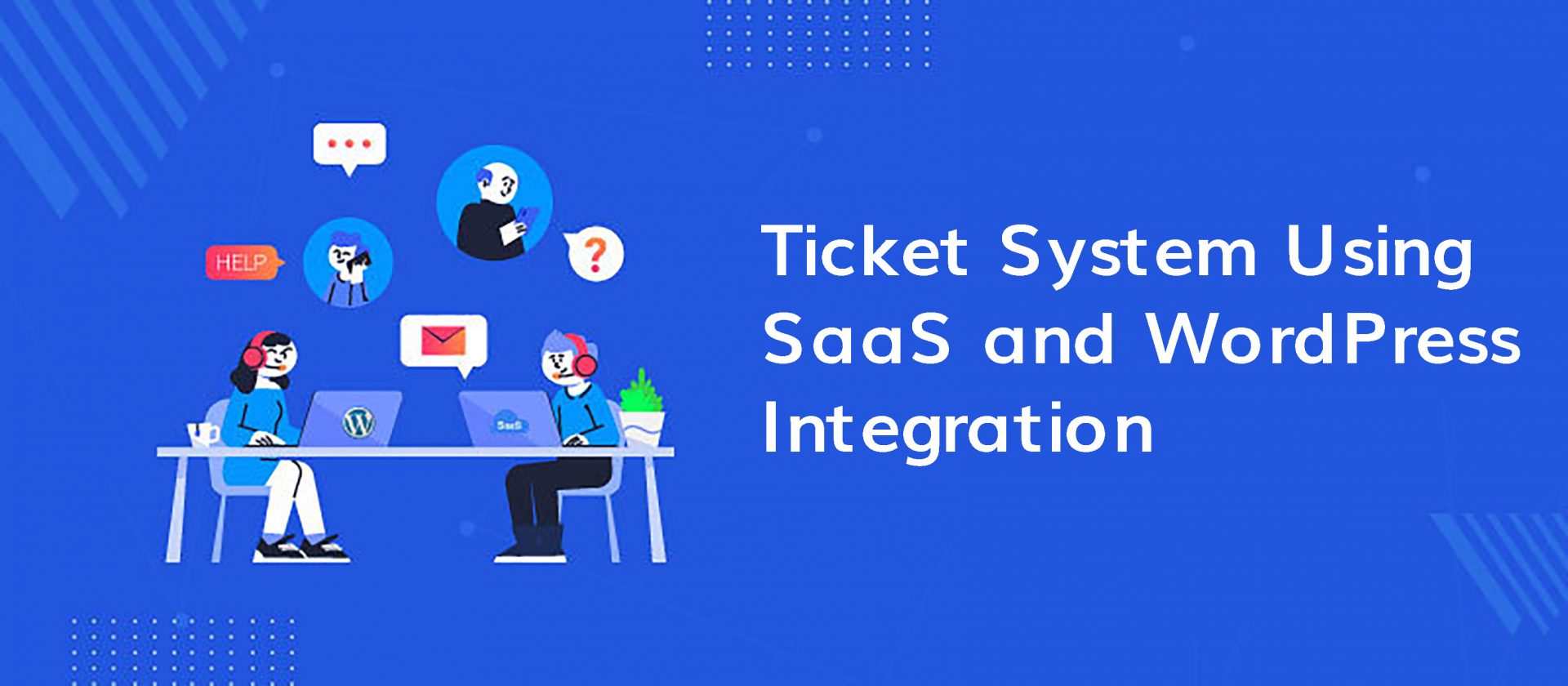 One option to consider is using a SaaS. This type of solution will allow you to free yourself from maintaining it, and you will be able to integrate it with your WordPress website since they usually always have a plugin for this purpose.
Of course, you will have to pay a monthly fee to be able to use this service. I see this solution more focused on large companies, which require a powerful support system, and focused on large teams.
Ticket System Using Native Plugin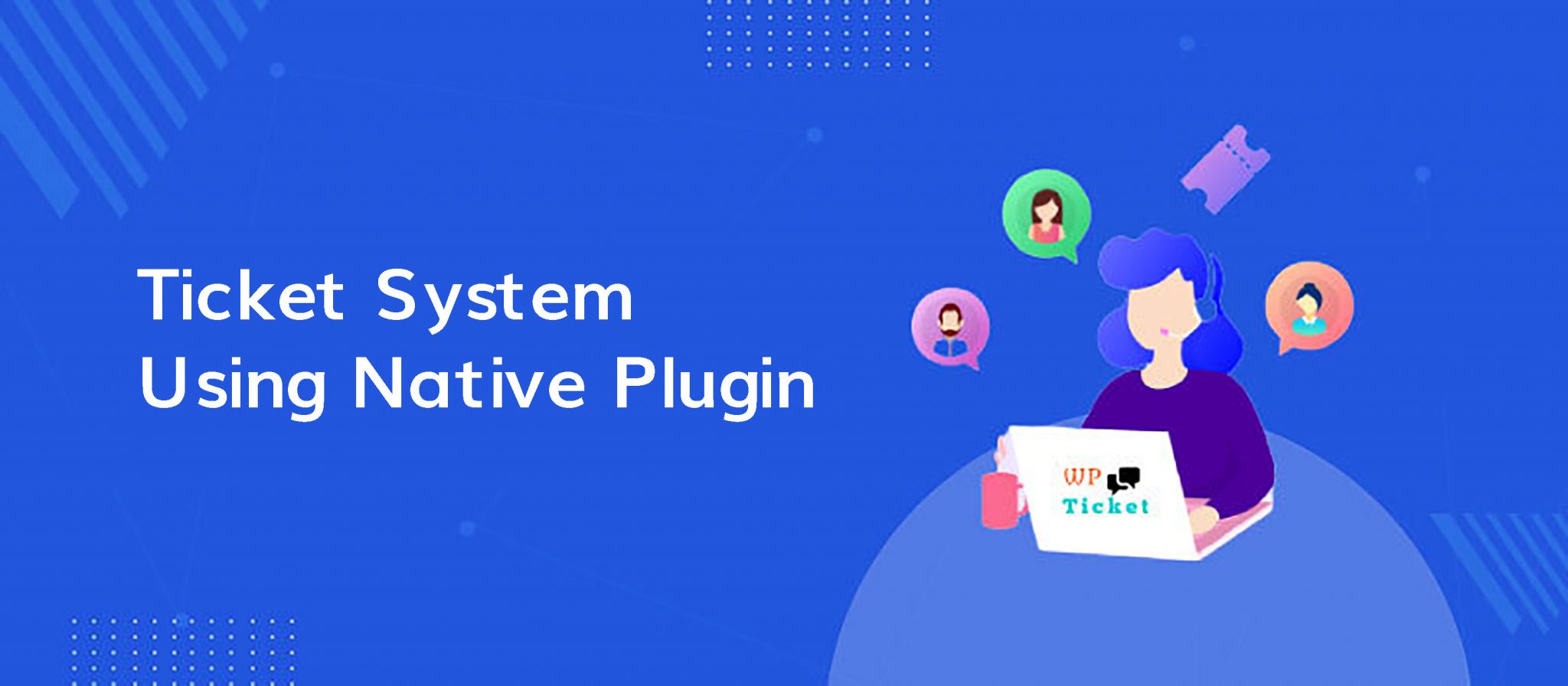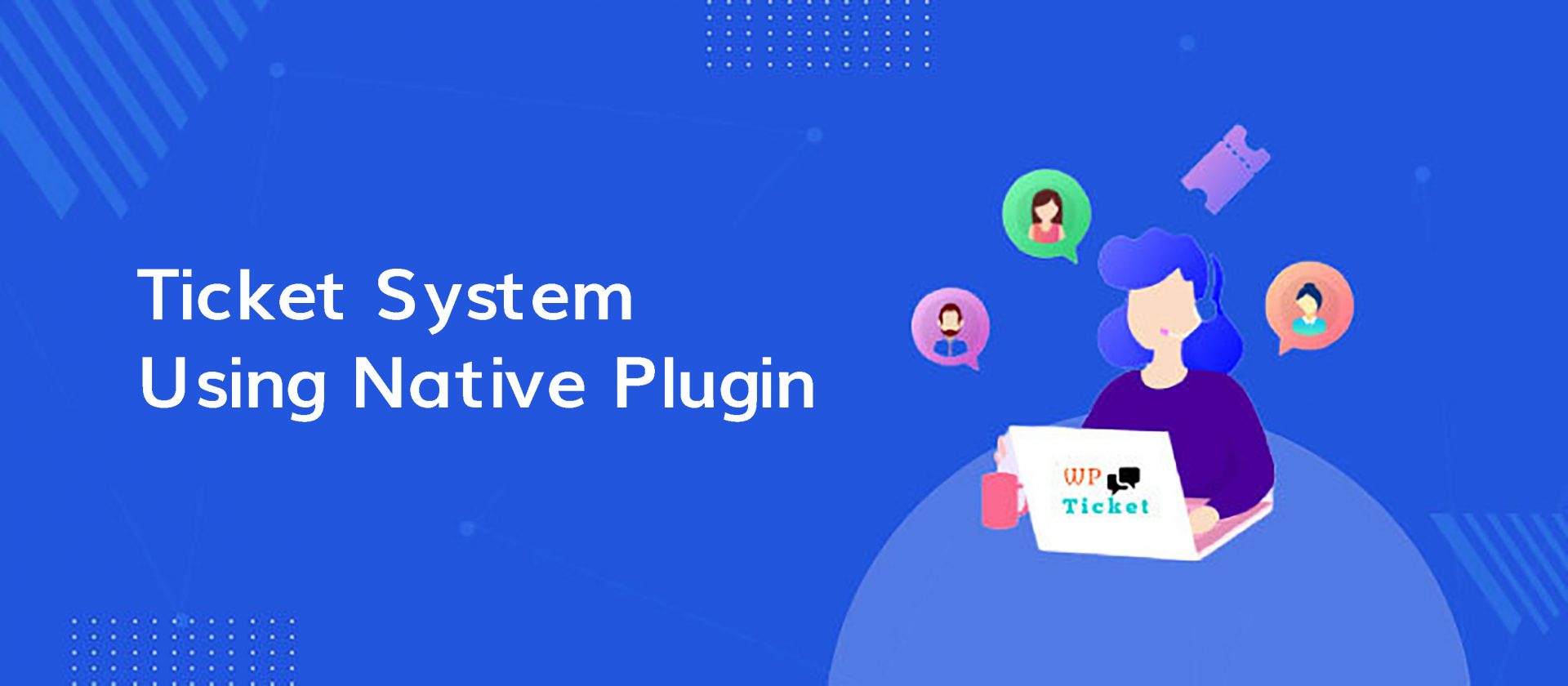 Ah! The best for the end!
As you may have guessed, this is the best option to integrate a sound ticket system in WordPress. If you are a single person in your business or a small team, it is the best thing you can implement, at least to start.
There are excellent options out there when it comes to plugins for ticketing.
My recommendation is that you look for, whatever plugin you end up with, simplicity, ease of use, and maintenance. All fantastic, for all types of audiences and needs.
I invite you to enter their websites and compare them with each other because it all depends on the level of complexity you are looking for customer support through tickets, your product, or service.
But I'm going to bring you some solutions in the form of free WordPress support ticket system plugins, simple, that works, and that I love.
1. WP Ticket Plugin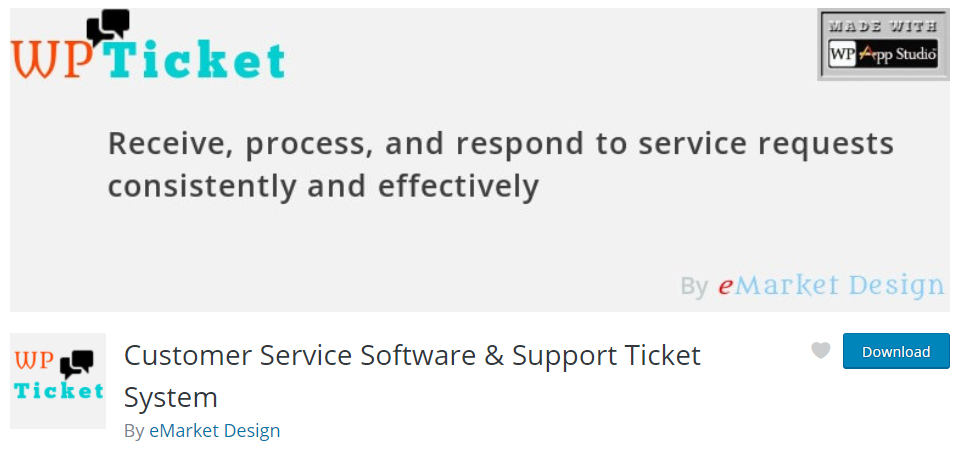 This plugin is not one of the best known, barely 700+ active installations.
But it achieves what I seek to communicate in this article: that you do not always have to invest a lot of money or time in having a system that works, even if it is to test if you need a ticket system for your WordPress.
The WP Ticket plugin has a free version and a paid version.
With the free one, you will be able to:
Assign tickets to other people.
The client has his own private area with all his tickets and with the possibility of creating new ones.
Add custom fields to the per ticket support form.
The customer can add attachments to their tickets.
And the premium features, it is not my turn to sell them to you, but I imagine they will be worth trying if you have already used the free version of the plugin, and you see that you need more configurations and paid features.
Visit the Customer Service Software & Support Ticket System Plugin.
2. Zendesk Support for WordPress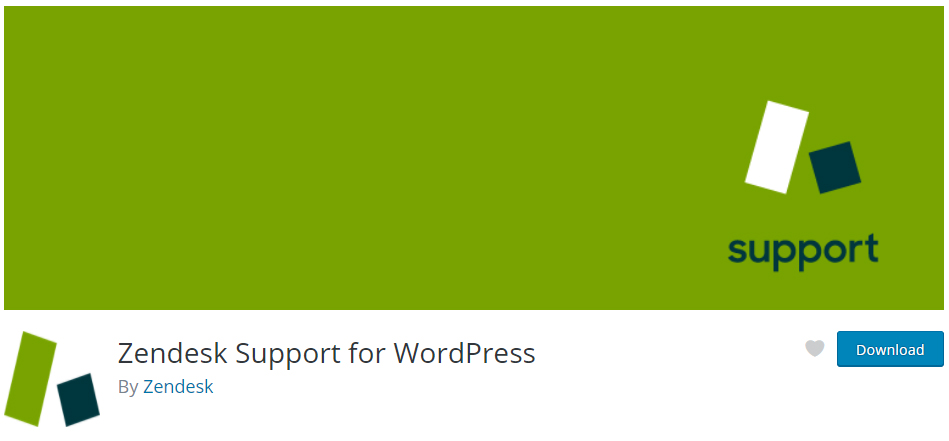 Zendesk is another popular customer support and business ticket system. It supports teams, multiple products, documents, and works great with WordPress-based sites.
Zendesk for WordPress allows you to seamlessly integrate the Zendesk customer support system into your WordPress site.
It allows registered users of your WordPress site to access the helpdesk without changing accounts. You can see your posts in your WordPress dashboard. You can even turn comments into support tickets.
The plugin also allows you to add the Zendesk Dropbox tab to any page on your WordPress site.
Visit the Zendesk Support for WordPress Plugin
3. WPHelpDesk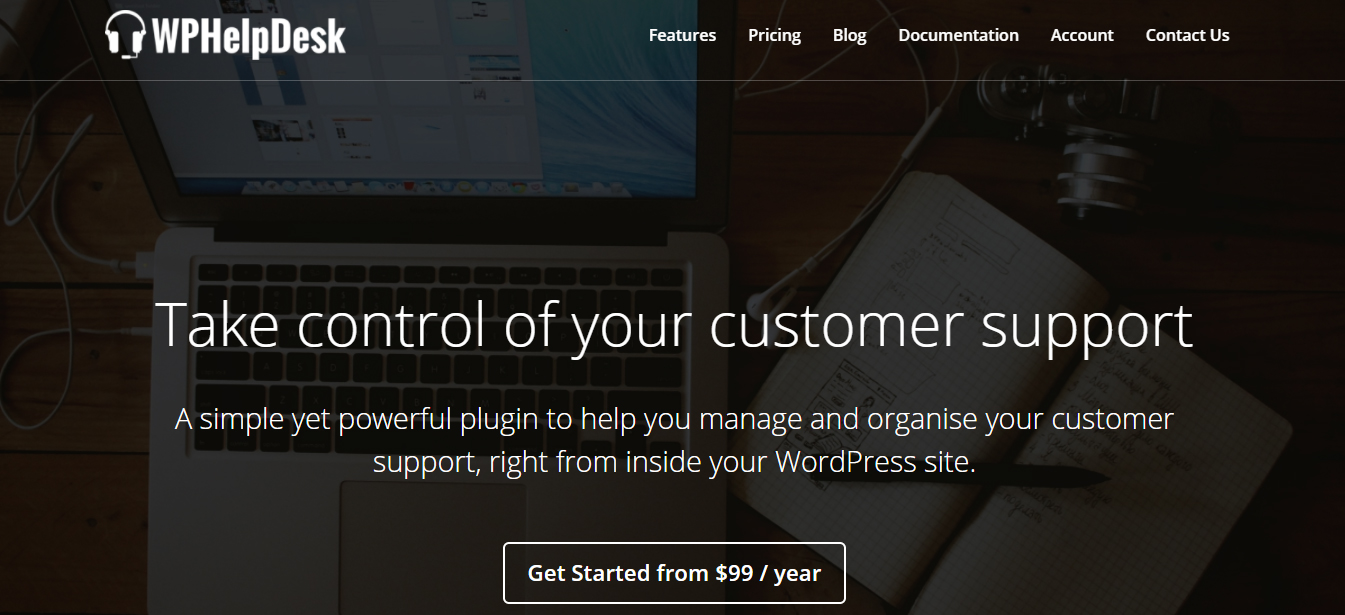 WPHelpDesk is a premium WordPress help desk plugin. It integrates into your WordPress site. You can use this plugin in any WordPress theme. By using this plugin, you get unlimited agents, email notifications, a ticket system, file and media uploads, and custom fields.
Visit the WPHelpDesk
Conclusion
Now it is your turn to reflect on whether the service or product you offer will benefit from a support system through tickets on your WordPress website.
If you want to save time always answering the same questions, you can create a page with frequently asked questions and content that shows the most demanded doubts.
If you are a small company or a single individual, it may be helpful to start with the plugin that we have seen in this article.
I hope this article has served you and that you can answer all the questions and problems of your clients in an orderly and productive way.
If you have any difficulties, please join our Theme Rally Community to ask your questions.