Looking for the best themes for Elementor that you can use? Well, you will now find your desired theme in this article. Because here, we have described some amazing Elementor compatible themes that you will definitely like.
Surely, there are many good themes to use with Elementor. But we have brought the best 7 Elementor compatible themes to create amazing WordPress websites. So without any delay, let's start:
1. Astra Theme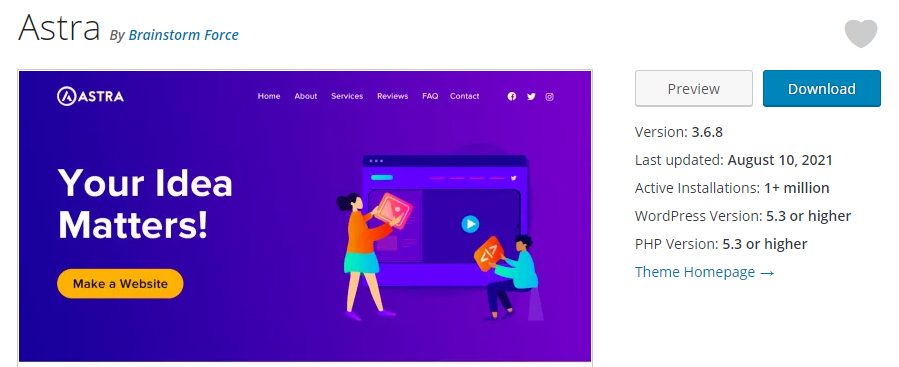 At the top, one of the best templates that exist for WordPress is Astra Theme.
And it is that he has everything to occupy this position.
To begin with, it is very light, which means that it does not affect the performance of your website (which means that it favors your SEO).
Another strong point of this theme is customization since Astra Theme allows you to give your site the look you want.
To all that, add a very extensive library of pre-designed templates so that you can import them to your page and thus, not start with the design from scratch.
And as icing on these features, its developers have made an effort to make it 100% compatible with Elementor.
But if all this is not enough, Astra Theme is a free template (although it has a paid version).
2. GeneratePress

GeneratePress has little to envy the previous option.
In fact, it is a more than valid alternative to Astra Theme. And it is because this WordPress template is extremely light, so it makes a website load much faster.
Its customization is also simple and visual, it has a free and paid version and allows you to install predesigned templates.
Although this last point is where it beats Astra, since some of these templates have been designed with Elementor, so compatibility is guaranteed.
3. OceanWP

Close the podium OceanWP, a WordPress Theme that stands out for being suitable for any type of website.
Although it is especially interesting for online businesses, thanks to its compatibility with WooCommerce and some of the extensions it includes.
Like the previous options, the loading speed and customization will not be a problem with this theme, and the same happens with the compatibility with Elementor.
And although we have talked about it being ideal for online stores, that doesn't mean you can't create a blog, a corporate website, or any other type of site with this template.
4. Hello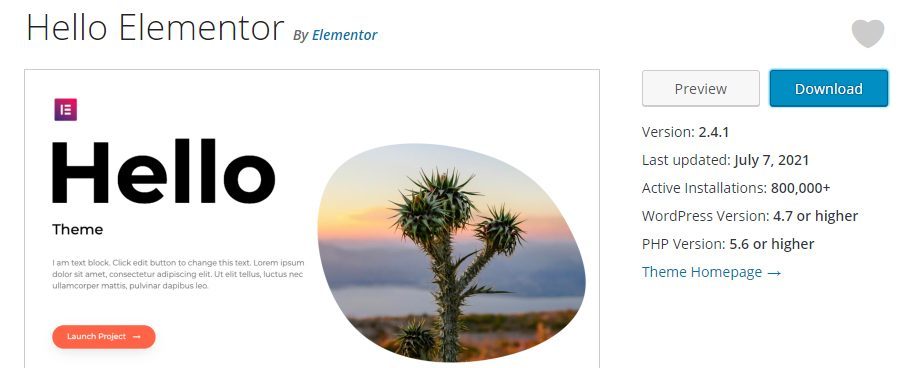 If you're looking for an Elementor-compatible template that's extremely lightweight, this option is ideal for you.
Although you will have to give up attractive designs.
And it is that to achieve a lightness (and therefore loading speed) difficult as for any other theme, Hello is an (almost) empty template.
That is, it hardly has CSS or scripts and thanks to that, the performance of your site is guaranteed.
The good news is that its creators are the Elementor developers and therefore, not only is compatibility more than guaranteed, but you can customize it as much as the site builder allows.
Therefore, it is a perfect option if you want to create your own design with a code that is as clean as possible.
5. KadenceWP

This option follows the path set by the themes that we have seen above: lightness and customization.
Although in the latter, KadenceWP goes a step further and allows you to customize aspects as varied as:
The proportion of the featured image.
If the title of the post goes within the content or above.
The border of the buttons (in addition to the color of course).
And much more.
In fact, it even has its own builder for the header and footer of your website, in addition to a lot of options.
Of course, it also has a library of designs so you can import the one you want and save time.
It is one of the best free themes for Elementor and it also has a paid version that expands its possibilities.
6. Sydney – Best Theme for Elementor

Sydney Theme has been designed with a very clear purpose: to offer freelancers and companies a lightweight and easy-to-customize theme to help them in their online presence.
And it must do very well, because it is officially recommended by Elementor which, as you can imagine, means that it is 100% compatible with the visual builder.
For the rest, it has everything that can be asked of a theme in terms of customization and possibilities.
It is a free theme but if you need more functionalities, you can get its pro version with which, for example, you can create a store in WooCommerce.
You May Also Read: Best WordPress Auction Themes and Plugins 2021
7. Neve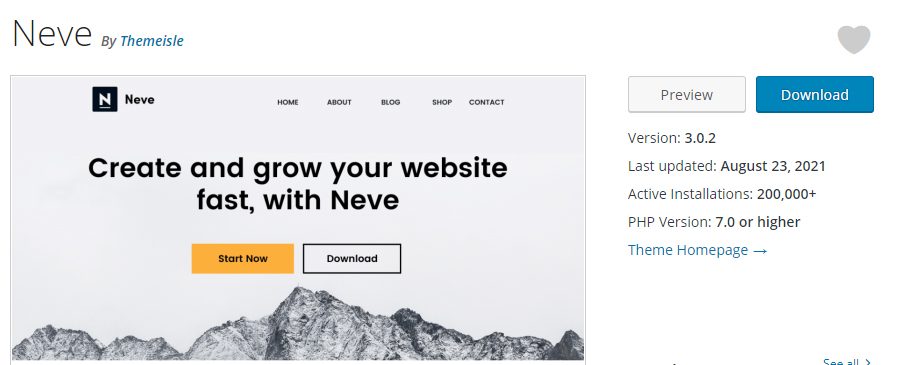 We reached the end of the list with a theme that despite being less known, is a very interesting option to use together with Elementor.
More than anything because to create some of the designs that allow you to import, they have used this visual builder.
For the rest, Neve is a lightweight theme that allows your website to load quickly, with many customization options and compatible with Accelerated Mobile Pages (AMP).
Of course, despite having a free version, many of these features are only available if you purchase Neve Pro.
For example, creating a store with WooCommerce or expanding the customization options.
Conclusion
That's it. All these seven free themes for Elementor are best for sure. They are flexible and also user-friendly. However, you may love to use any one of these themes.
Hopefully, you have liked this article. Please share your thoughts with us about these themes. And if you have any other choice, then feel free to inform us. We would love to hear about your experience.
If you have any difficulties, please join our Theme Rally Community to ask your questions.