You might be a freelance or professional photographer who loves to show talent with a camera, right? Whoever you are, there are plenty of tools to help you in your website work in WordPress. You don't need the help of a professional developer to have a visually appealing website. You just need to have a good idea, an original theme, and a collection of plugins that will allow you to achieve your goals. In this article, I am going to write about 15 must-have WordPress Plugins for a photographer to have on his/her website.
You might ask yourself: why bother to create your website?
For newbies, this is a way to have an online portfolio, which can instantly increase your visibility and the likelihood of getting hired, especially by savvy clients who take into account the importance of technological inclination. Even if you are an expert at it, there is always benefit in showcasing your great work.
You'll also have the opportunity to improve your craft by gathering feedback from your audience, reviewing what you've done in the past, and getting your hands dirty in the world of online promotions.
Now, here are the 15 best WordPress plugins you need for your photography website:
1- NextGen Gallery
With WordPress, you can choose from a variety of photography-centric themes allowing you to showcase your works in high definition. Also, you will find many WordPress plugins for a photographer. But thanks to a gallery plugin like NextGEN Gallery, any theme can effectively showcase your photos in an intuitive and convenient way for your visitors.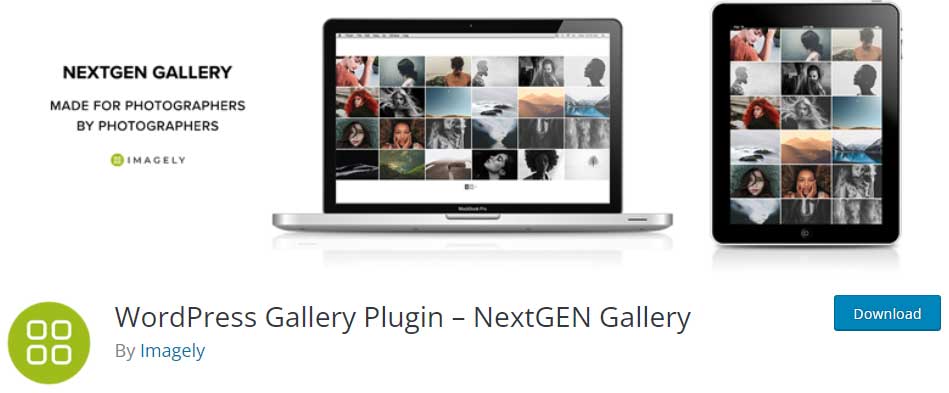 After installing and activating NextGen Gallery, launch the plugin by clicking on "Gallery" from the WordPress dashboard. You can also go to the publication editor and click on "Add Gallery".
By creating the new galleries, you can choose different types of displays such as basic thumbnails, a slide show, compact album, image browser, etc. Each type of display is fully customizable and you will not have any hassle looking for the layout that matches your current theme.
If you want to know more about creating a gallery on a WordPress website with or without a plugin, you can check our post on how to create a gallery in WordPress.
2- Photo Gallery by 10Web
Photo Gallery by 10Web is a great alternative to NextGEN Gallery. It is also one of the best WordPress Plugins for a photographer. It is fast, simple, and its use is intuitive. Just go to the WordPress post editor and click on the "Insert Photo Gallery" button which is located in the main toolbar.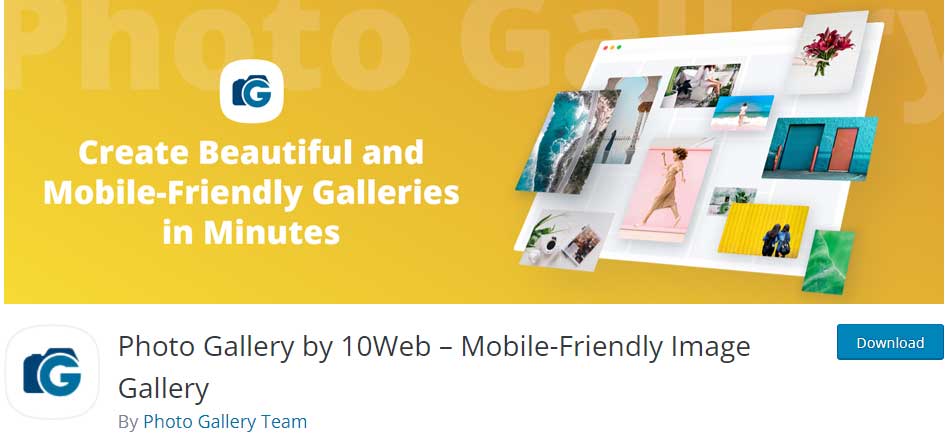 Compared to NextGen Gallery, its biggest advantage is the single-page gallery creation window. All the options you would use are in one place, making the whole process to create and edit a photo gallery very easy.
Lightbox effects, social media integration, control buttons, and external advertising links are some best features of this plugin.
Download Photo Gallery by 10Web
3- FooGallery
If the features of WD's NextGEN Gallery and Photo Gallery seem too rigid or boring for you, try FooGallery. It's the most advanced gallery plugin you can use for WordPress. You can have your simple portfolio with small image descriptions, compile your best work in the Masonry Layout, or enjoy the unique gallery animation effect that is "cube".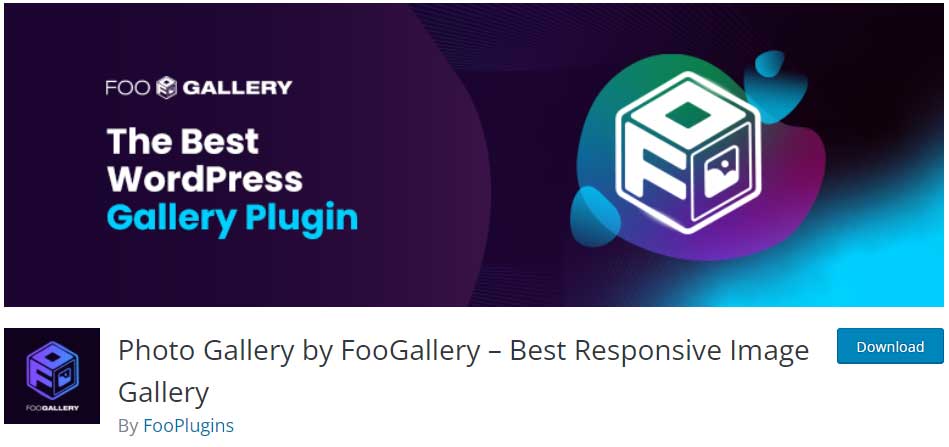 With FooGallery, you can also create albums that can lead your visitors to different collections, which is useful when you want to show yourself mastering various genres or photography techniques.
To start creating your album, you will need an extension called "FooGallery Albums", normally available for free when you go to "FooGallery"> "Extensions".
4- 10Web Social Photo Feed
Instagram is one of the leading social media platforms dedicated to photographers who want to share their work. Thanks to 10Web Social Photo Feed, importing your Instagram photos into a WordPress gallery will be easy. People highly recommended this as one of the best WordPress Plugins for a photographer. All you need to do is install the plugin, log in to your Instagram account and share your feed directly in WordPress.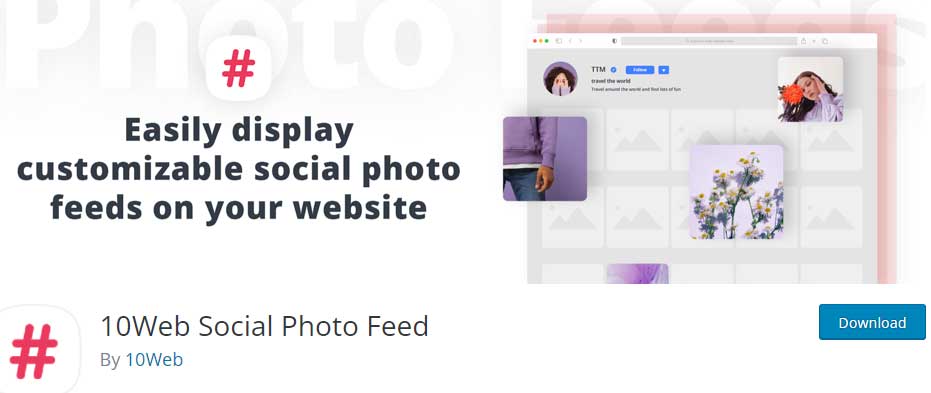 10Web Social Photo Feed allows a high level of personalization of your photo feed. You can set up conditional filters, change the loading effect, embed hashtags, and more.
By using the 10Web Social Photo Feed, you will gain many marketing benefits for your photography brand. Thanks to the built-in follower counter and the "Follow" button, potential customers can gauge your influence, your credibility, and your ability to have an impact in a certain niche. Also, this can obviously attract more followers to your Instagram account as you focus on promoting your WordPress site.
Download 10Web Social Photo Feed
You May Also Read: 5+ Best Form Builder Plugins for your WordPress Website
5- Meta Slider
If you prefer a full-width image slider for your best shots, Meta Slider is for you. As WordPress Plugins for a photographer, you will just love this. While not as interactive as full-fledged galleries, sliders are faster to load and provide an audience with a distraction-free viewing experience.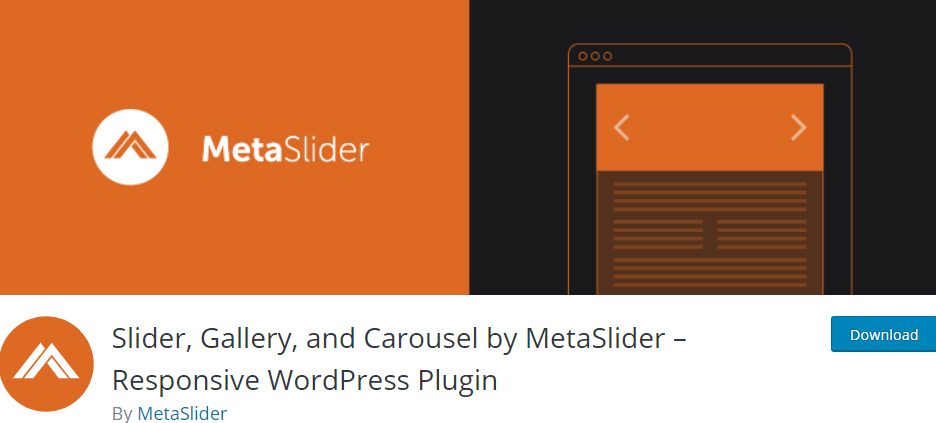 As the most popular slider plugin, based on the number of installs and reviews, Meta Slider has everything you could ask for. Adaptable to mobiles, it offers customizable themes and has a very simple interface that anyone can master in a few minutes.
By using Meta Slider, you can easily incorporate each slide image with a short description as well as SEO essentials namely "alt text" and "title image" text.
For the general appearance of your slider, you can refer to the options on the right panel to adjust the parameters which are the effects of transitions, navigation buttons, alignment, and many others.
6- Master Slider
We live in the age of mobile devices. Which pushes you to make sure your content is optimized for smartphones and tablets. Master Slider lets you quickly create creative sliders that are also suitable for touch controls. Master Slider is one of the best WordPress Plugins for a photographer. To start with, you choose a "Starter", which is a pre-created layout.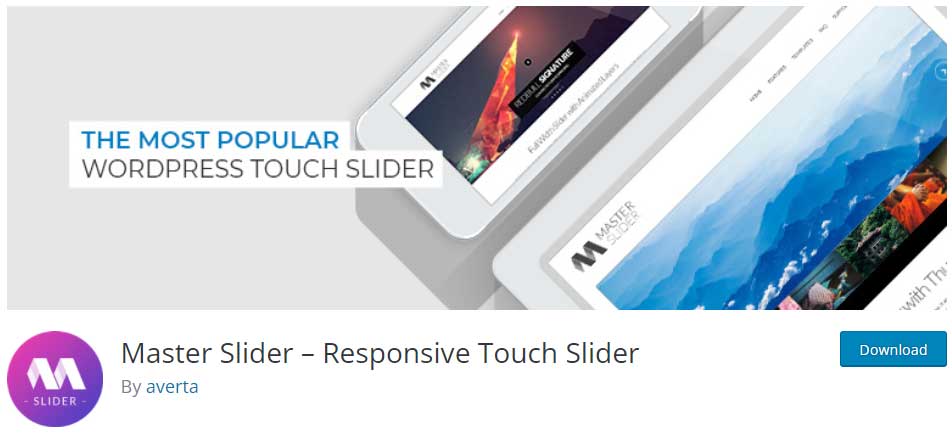 In the main editor, you can start importing your images into the slides and then supplement them with rich text descriptions. You can also modify properties such as transition effects, slider dimensions, navigation controls, and color models. Fortunately, the plugin has a neat and well-organized layout, so you should easily get by.
7- Slider
Slider – Ultimate Responsive Image Slider is a good alternative to Master Slider and Meta Slider. It offers a smooth and well-presented interface that can help you create great-looking sliders in under a minute. And it is also highly recognized as one of the best WordPress plugins for photographers.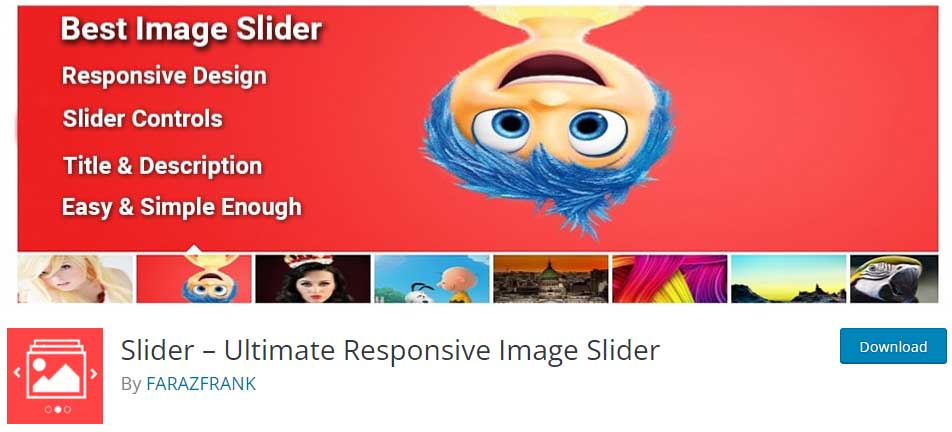 On the right of the main editor, you can modify the options such as dimensions, position, transition speed, and the slider loading icon. Scroll down to receive the shortcode that will allow you to easily embed your slider in any post or page.
You will however have the best option with the pro version. You will be able to use videos and rich text content in the form of slides. This is very useful for photographers and professionals who want to increase their efforts to promote their brand image.
Download Slider – Ultimate Responsive Image Slider
8- Smush
Because you are a photographer, you might want your photos shared at full resolution. But by adding them to your WordPress site, the visitor experience is going to be ruined and potential customers turned away, due to a long load time.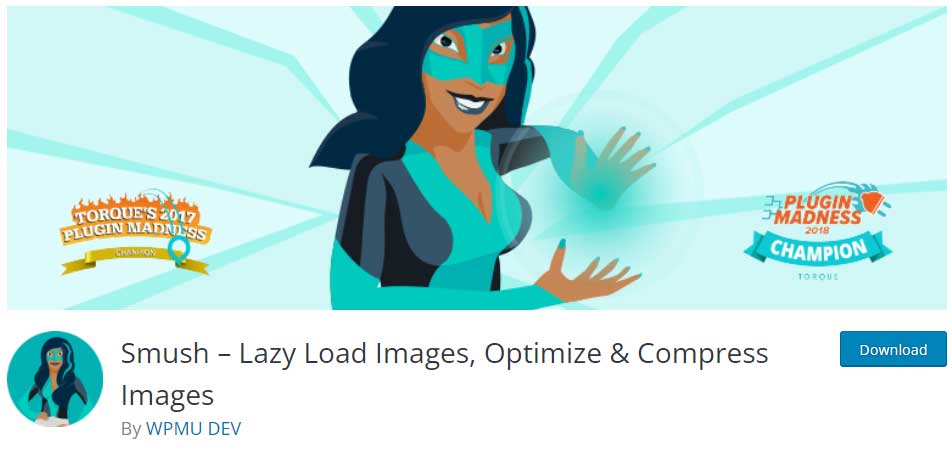 WP Smush, a classic plugin for users who value performance, is a one-click image optimizer, allowing you to compress the size of your images without having to compromise on quality. After installation, go to "Media"> "WP Smush" from your main dashboard to start optimizing your photos.
Also, use WP Smush to automatically optimize newly uploaded images. Scroll down to the "Settings" section to enable this feature. While you're at it, you can also specify what types of images can be optimized in the future.
9- EWWW Image Optimizer
Even though WP Smush is good at optimizing images, it's not really the most profitable option. It imposes an optimization limit that does not take into account files larger than 1 megabyte. To go beyond this limit, the first option is to pay for the pro version, and the second is to choose EWWW Image Optimizer as an alternative.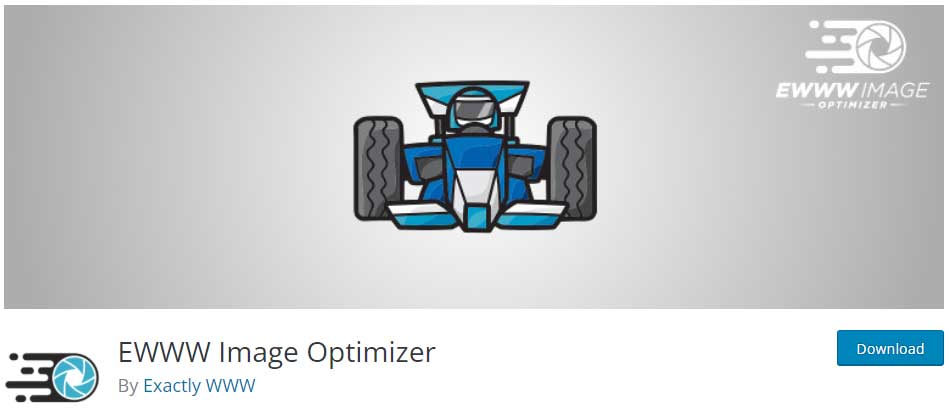 Although it is free, the EWWW Image Optimizer is surprisingly easy to use. You just have to go to "Media"> "Bulk Optimize" to launch the optimization utility and click on "Scan for unoptimized images". To find out how the plugin works, go to "Settings"> "EWWW Image Optimizer" to play with its components hidden under its cover.
10- W3 Total Cache
Enabling browser caching is another way to speed up page loading, especially for heavy websites. It works by letting a web browser save or "cache" a site's response to HTTP requests, along with any data sent. For example, if a user looks at your city photo album and has fully loaded all of the images, they will no longer need to reload the same images on the next visit.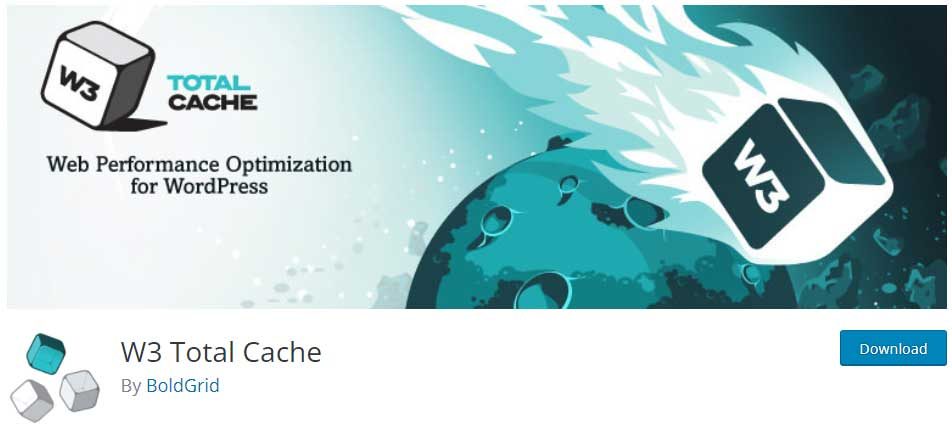 W3 Total Cache allows you to implement site-wide caching without having to write a single line of code. It is also equipped with several other tools to optimize performance, namely code minimization, CDN integration, database caching, etc.
But only one downside is that it can be difficult for beginners to use, especially those who have no idea what the roles of each feature are.
11- Easy Watermark
Unless you voluntarily offer free photos, you should use a plugin like Easy Watermark to prevent unauthorized use of your by users. It is possible to do this automatically or manually via your WordPress media library and is recommended as one of the top WordPress plugins for photographers.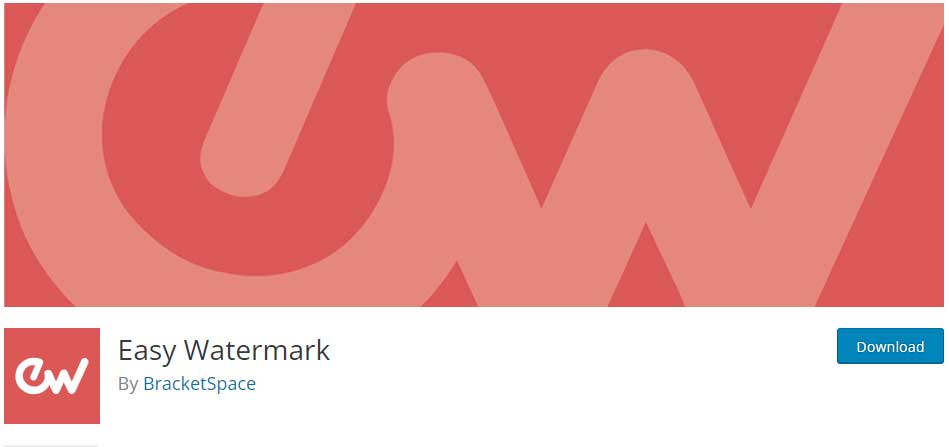 When you go to "Settings"> "Watermark", you can specify which images will be watermarked by checking the boxes under "General Settings". You can also change the position of the watermark to prevent visitors from right-clicking or dragging & dropping.
12- Enhanced Media Library
The organization is not one of the strong points of the WordPress media library. This is why as a photographer, a plugin like Enhanced Media Library allows you to sort your images into categories. This is more popular than any other WordPress Plugins for a photographer who has this kind of media library.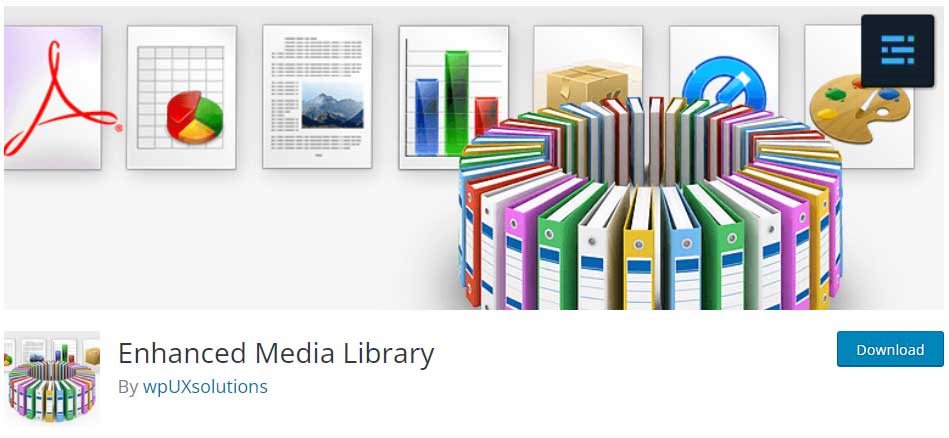 Enhanced Media Library works by adding media category checkboxes in the "Attachment Details" panel of your images. To create categories, go to "Media"> "Media Categories". Afterward, you can use these categories to search for content using the drop-down menu in the media library.
Download Enhanced Media Library
13- Yoast SEO
Because you are a photographer, your page content will certainly be built around images instead of text. Yoast SEO not only ensures that your images will have the correct metadata so that they can be indexed, but it also isolates any on-page issues that affect your site's quality in search engines.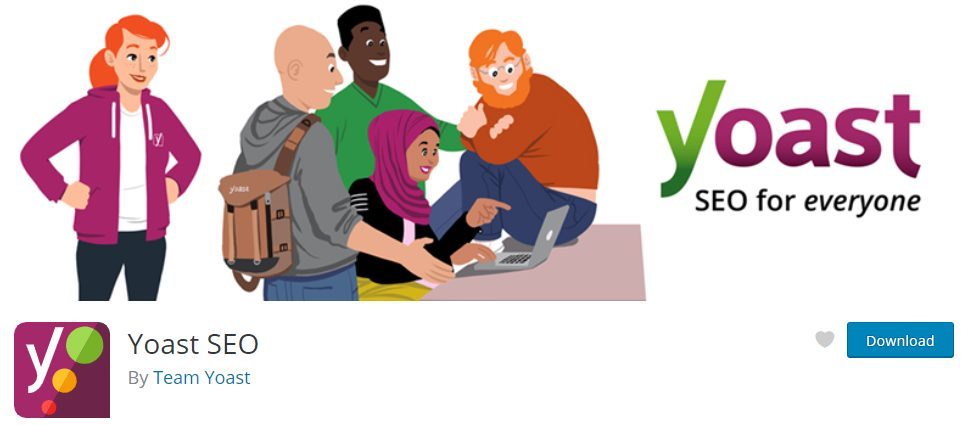 New to SEO? No problem! Yoast SEO will show you everything you need to do to optimize every page and post on your site. You just have to scroll to the bottom of the editor to see the plugin's recommendations and your content's SEO score.
Remember that in the online world, nothing cries out for authority other than the first page of Google. Your site will thus have a constant flow of organic traffic. Plus, your credibility will increase dramatically in your niche, especially for savvy clients looking for professionals online.
14- Weblizar Pin It Button
Pinterest is another popular image-sharing network used by photographers aside from Instagram. As the name suggests, Weblizar Pin It Button allows you to add a "re-pin" button to any of your photos. It's a simple plugin that lets you manage everything on one page.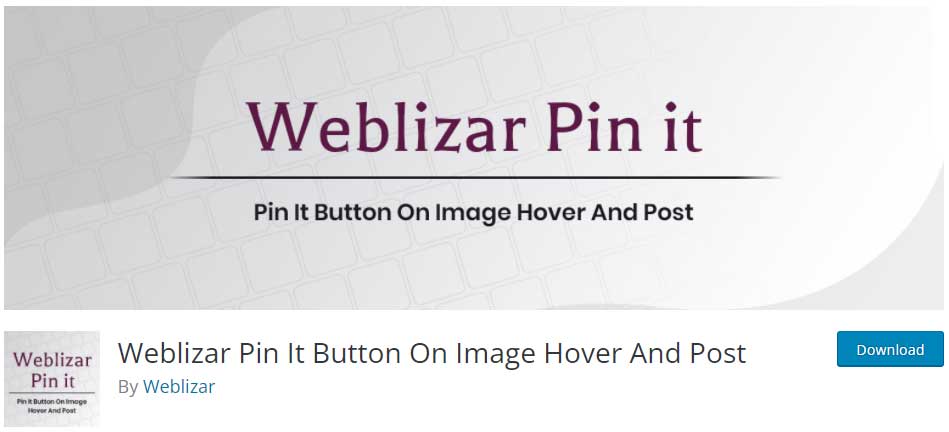 Once all the settings are done, all your images will be integrated with a Pin It button in each post. Remember that a simple sharing by one of your site visitors can generate hundreds of new clicks on your site, depending on their notoriety on social networks and the ability to share your images.
Download Weblizar Pin It Button
15- Contact Form 7
Truth be told, adding your contact information to your header, footer, or other places on your site isn't enough to encourage potential customers to contact you. This is why adding a contact form is one of the top priorities for any WordPress site.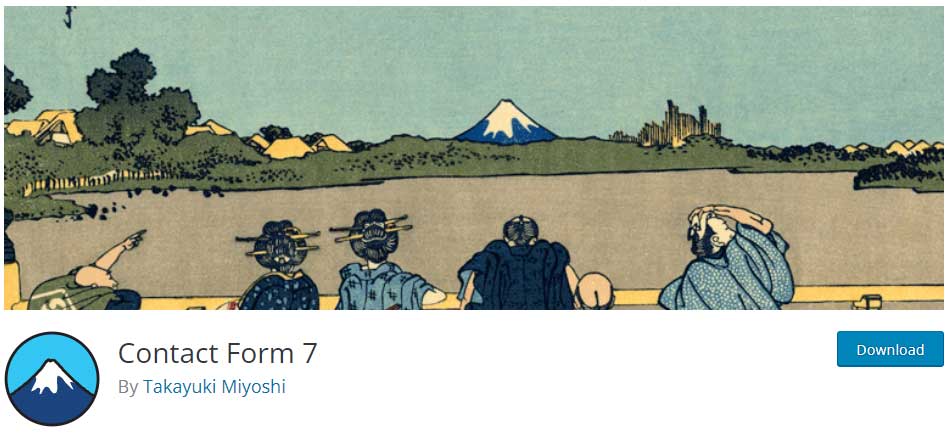 To do this, Contact Form 7 is one of the most popular plugins you can use, a plugin with a smooth learning curve but an incredibly high cap. It breaks down the form creation process into two simple steps. First, you need to go to "Contact"> "Add New" to initiate eye contact for the builder. This allows you to specify the fields to include, the email address you want to use, the default notification messages.
Once your contact form is saved, all you need to do is insert your contact form on any post or page via a shortcode. This can be achieved from the main form editor or by going to "Contact"> "Contact Forms" from the WordPress dashboard.
Take action, start now!
Because you are a photographer, the fact is that images can slow down your website, which is not good for you. Even with optimization plugins like WP Smush and W3 Total Cache, having too many images loaded on a single page can slow page loading and ruin the user experience. Take note that apart from the content of the page, your hosting also plays a role in the performance of the site. Make sure you have a knowledgeable hosting company that tailors its services for WordPress.
If you have any difficulties, please join our Theme Rally Community to ask your questions.