From time to time, it is convenient to review the vast universe of plugins that WordPress offers. To save your time, here I bring you an updated list of what I consider as the must-have WordPress plugins when starting a new web project.
Take a look at each description of the 20 plugins that I list below, and if you are interested, you have a link right at the end of that description. These are the 20 plugins that we are going to see throughout this article:
1. WooCommerce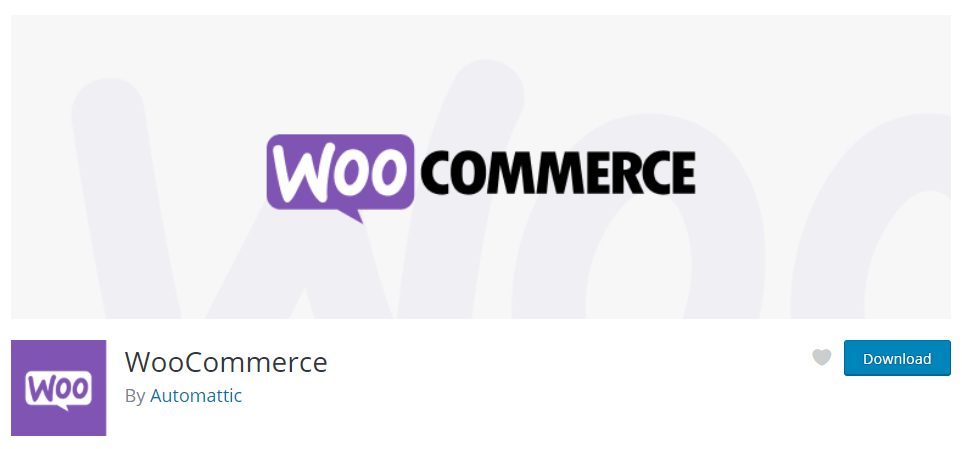 At this point, it is impossible not to mention WooCommerce in any list of fundamental plugins for WordPress.
If you are thinking of creating an online store with WordPress, do not complicate yourself, play it safe: WooCommerce is the best WordPress eCommerce plugin.
With more than 5 million active installations, many addons to make its use very flexible, and a huge support community behind it, it is undoubtedly the option that interests you the most to sell any type of product.
Check WooCommerce plugin
2. Elementor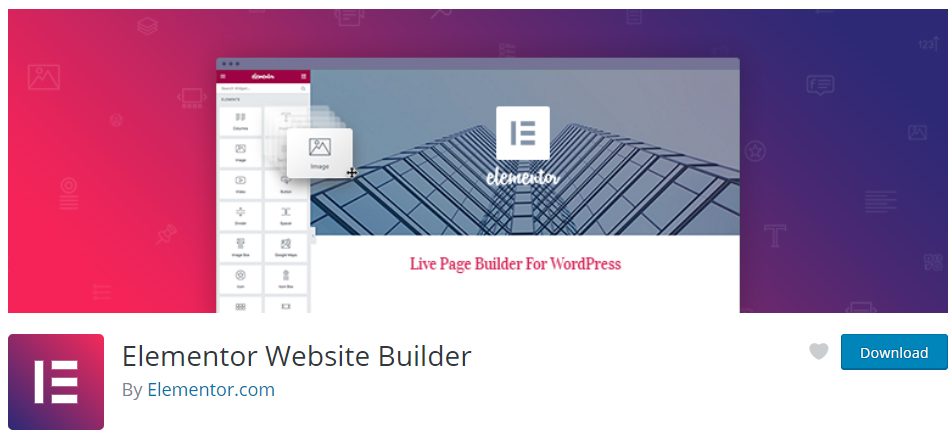 The WordPress Page Builder race reminds me of the moon landing race: there is a lot of competition, very powerful, and it is difficult to stay "ahead" all the time.
Since relatively recently, Elementor ended up falling in love with me after its latest updates.
I've always used Beaver Builder, and I still recommend it, but Elementor has pleasantly seduced me, especially because of how well it works responsively, and because of a paid extension that also drives me crazy.
It tastes a bit bad for me to comment so highly on this plugin, but it is for me, the most important on the whole list.
Check the Elementor Website Builder plugin
3. Yoast SEO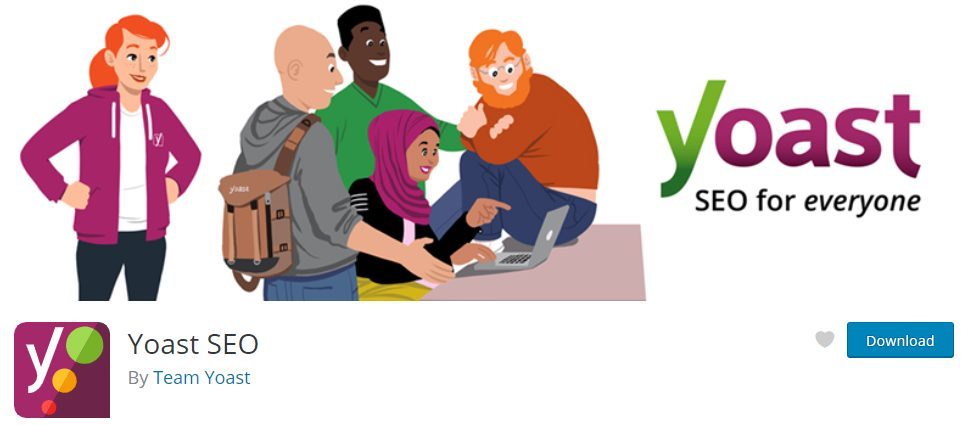 I've used the Yoast SEO plugin so much, with so many clients, that every time I talk about it I feel like I'm talking about a member of my own family. This plugin is one of the best SEO plugins for WordPress.
The Yoast SEO plugin takes you by the hand as soon as you install it, and leads you through the paths of On-Page SEO, helping you to correct and enhance all parts of your website that will help you appear higher in search results in Google.
I think that for the vast majority of medium/small websites, with normal and current use, the free version is enough. But for larger and more ambitious projects, which depend on SEO 100%, it is worth using the paid version of the plugin.
This plugin also has more than 5 million active downloads. Check the Yoast SEO plugin.
4. Jetpack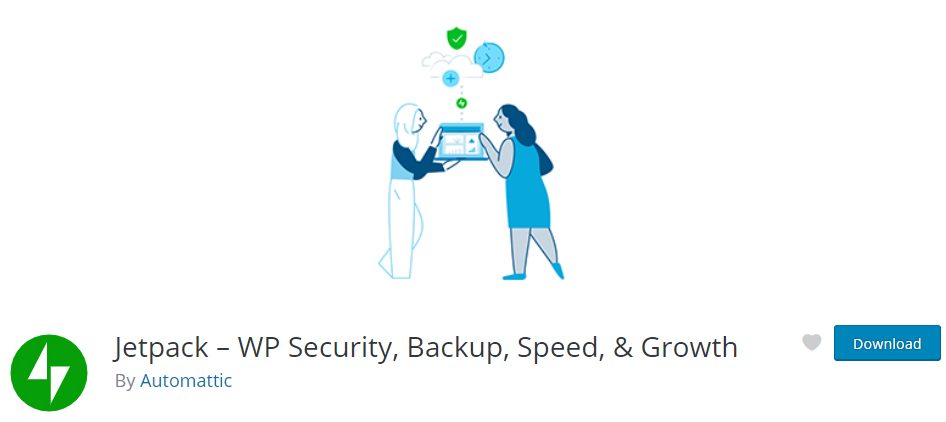 Jetpack is the WordPress plugin (made by Automattic) that does a bit of everything.
With Jetpack you will be able to have backup copies, clones of your website, security, malware scanning, fight against spam, uptime and downtime monitoring, easy updating of web plugins. That's why this plugin is considered one of the best WordPress security plugins to use.
On the other hand, it also adds various functionalities for automating the publication of posts, sharing on social networks, tools for galleries, contact forms, embedding from other websites, CRM, and many other options.
It's a Swiss Army knife, which is great for a large web project. If you have a smaller project, you decide if you will need it or not, but I am sure that any of the options it offers will work for you.
Like the WooCommerce plugin, Jetpack has more than 5 million active installations. Check the JetPack plugin.
5. Akismet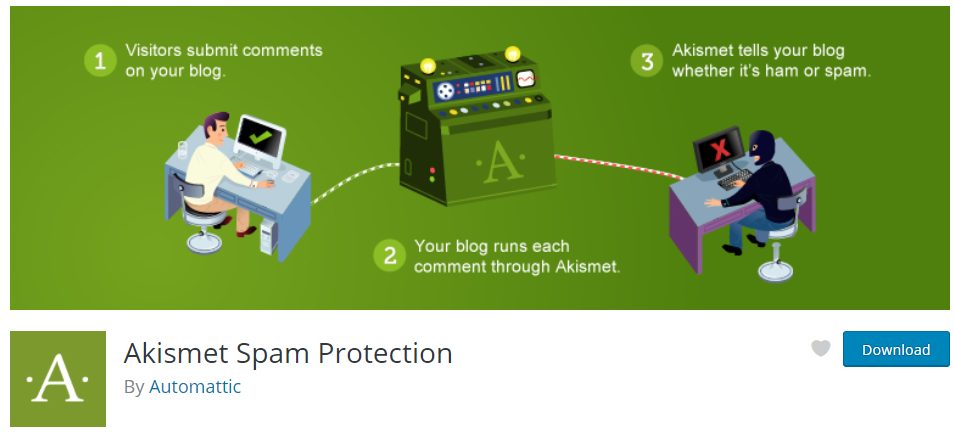 The fight against spam in WordPress is ongoing. Nobody has a definitive solution to avoid bots that attack your website with automated comments. But Akismet is a great ally against this battle.
With Akismet, you will have different tools to control suspicious spam comments, and automation to directly eliminate or moderate them.
This plugin has also been created by the same people as Jetpack (Automattic), and it also has more than 5 million active installations.
It is one of the "old dogs" of WordPress, and it shows in its quality. Check the Akismet Spam Protection plugin.
6. WP Forms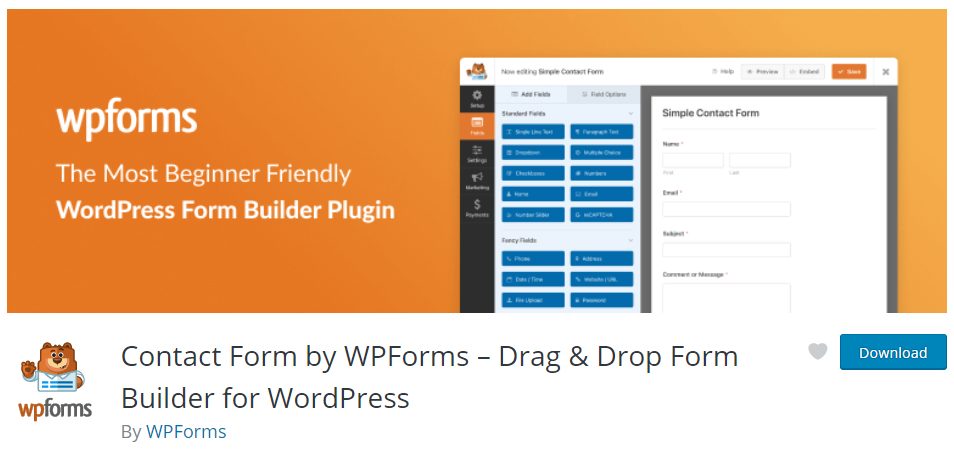 In the early days of WordPress, when people talked about the contact form in WordPress, they used to talk about the Contact Form 7 plugin.
But over the years, WP Forms has found its way (even more than Gravity Forms) into the hearts of many WordPress users (more than 3 million active right now).
WP Forms is like the "Elementor" of forms. It's easy to use, easy to configure, and very, very flexible.
The paid version is somewhat expensive, but it's worth it if you have a large project.
And if you have a WordPress website creation agency, the license for unlimited sites is the one that will give you the most benefits in the long term.
Check the Contact Form by WPForm plugin.
7. Redirection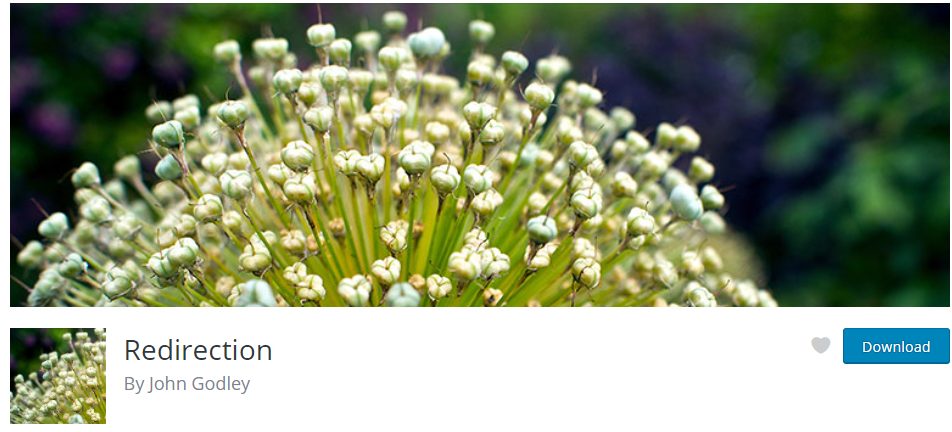 With more than 10 years of experience behind it, the Redirection plugin is also one of the oldest in WordPress. Redirection is one of the best plugins to speed up WordPress websites.
The topic of redirects in WordPress may not be as sweet to hear as a form or a page builder, since it is something more technical, but if you need to manage any redirection within your website, this is your plugin.
Check the Redirection plugin.
8. Broken Link Checker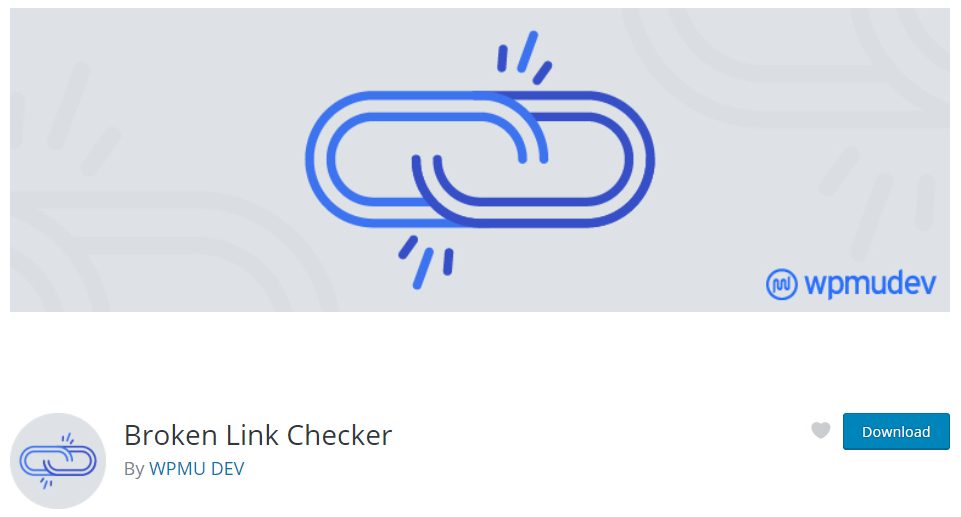 The company WPMU DEV (the creators of this plugin) has a suite of plugins focused on different aspects of WordPress. Of course, they are quite high in price.
Luckily, they have a free plugin that constantly crawls your website for broken links (which negatively affects SEO) and find out them.
This plugin is essential if you have many links on your website, and you generate new ones every little time.
Check the Broken Link Checker plugin.
9. Yet Another Stars Rating
Yet Another Stars Rating is a powerful way to add SEO-friendly user-generated reviews and testimonials to your website posts, pages, and CPT, without affecting its speed. If on your website, in your content strategy you need users to be able to vote on your articles, your pages, products, or whatever comes to your mind, without a doubt this plugin will fulfill that task.
For example, if you have a Bed & Breakfast and show your rooms as a page on your website, you can include these little stars so that visitors can vote on the experience in a simple way.
Check the Yet Another Stars Rating plugin.
10. All-in-One WP Migration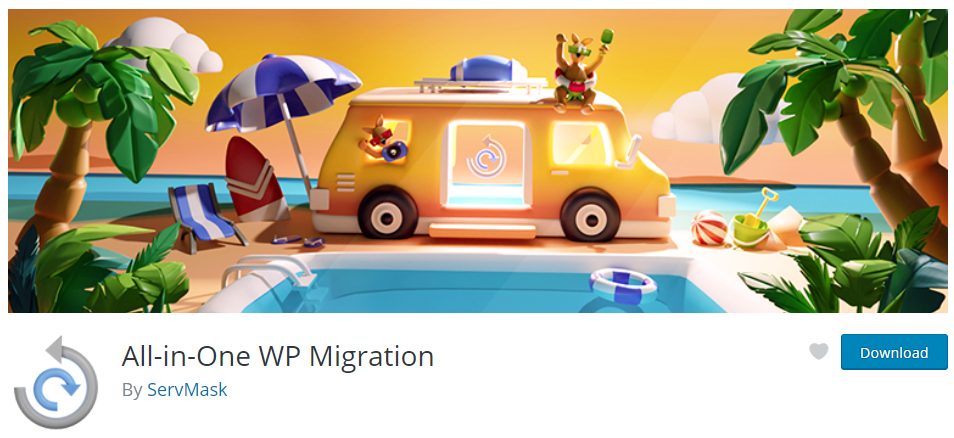 At some point in a WordPress project, we need to migrate our work to another server, or simply "clone" what we have in production, to do tests in a secure test environment.
For these purposes, I recommend All-in-One Migration, which makes life easier than many other similar ones from the competition.
The plugin offers paid extensions to use third-party services (Dropbox, Google Drive, etc.), but the free version is enough if you want to clone your project on your local drive.
There are more than 3 million active installations, so the plugin delivers what it promises, hands down.
Check All In One Migration plugin.
11. WP Super Cache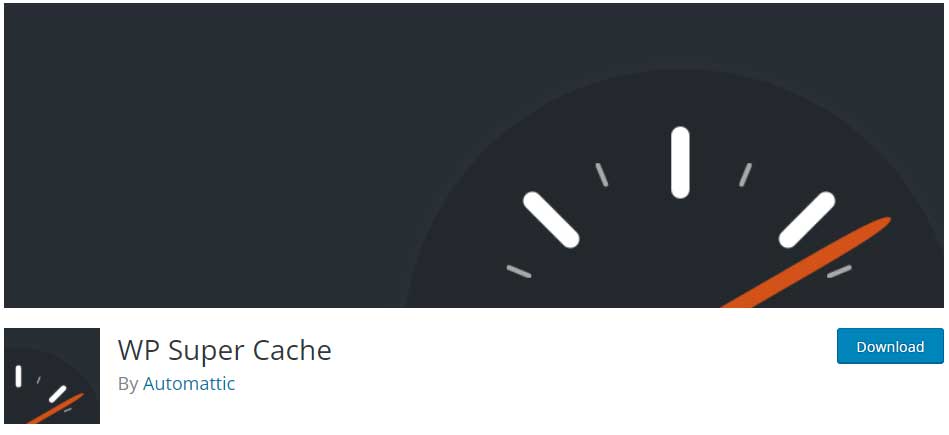 Optimizing the loading speed of a WordPress website is essential, especially in terms of SEO and user experience.
Having a cached website means that when your website is visited, static files are shown, pre-loaded on the server so that the loading speed is minimal.
A good free plugin to make this possible is WP Super Cache.
12. Autoptimize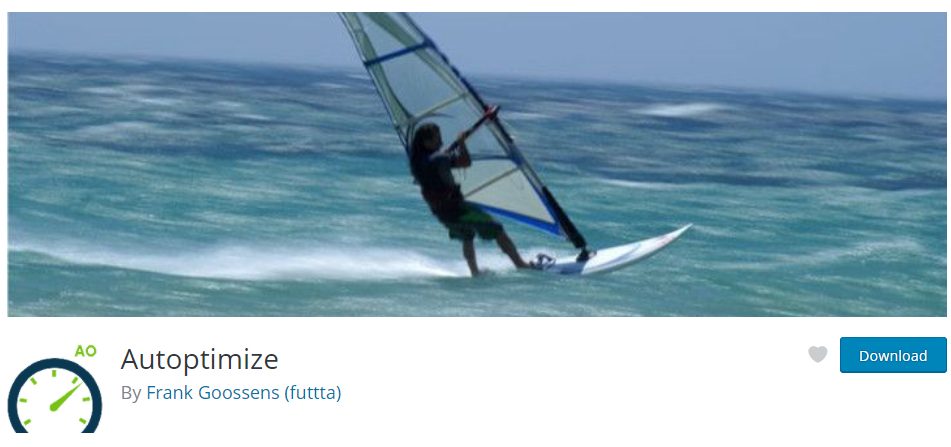 Autoptimize is made for those users who prefer to "touch a button" and have everything work by itself. If you have a normal website, without many specifications or special requirements, this plugin is for you.
What it does is compress various files on your website, defer the loading of various CSS, JS, and HTML elements, optimize Google Fonts, and other "technical" things that you don't have to know, because that is precisely the idea of ​​the plugin: do it all for you!
Check the Autoptimize plugin.
13. Imagify – Optimize Images & Convert WebP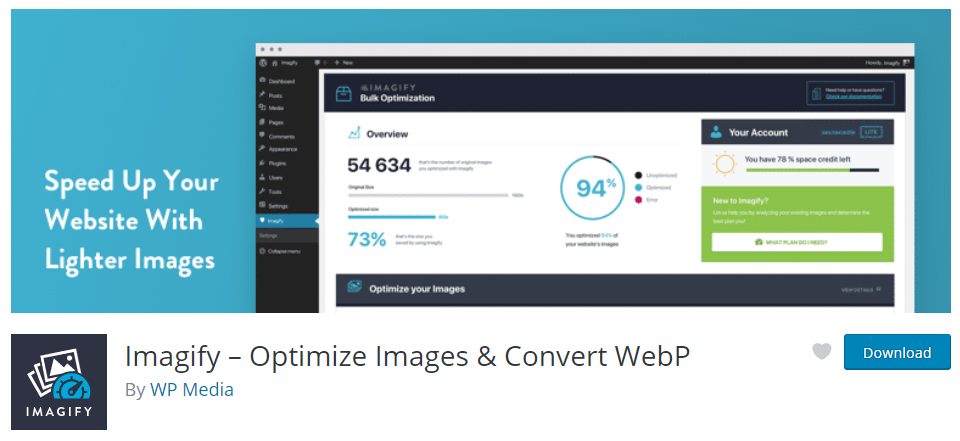 With the help of  Imagify – Optimize Images & Convert WebP you can easily optimize your image without losing the quality. So it is surely a great benefit for you. From the link given below, just download the plugin and start to use it.
Check Imagify – Optimize Images & Convert WebP plugin.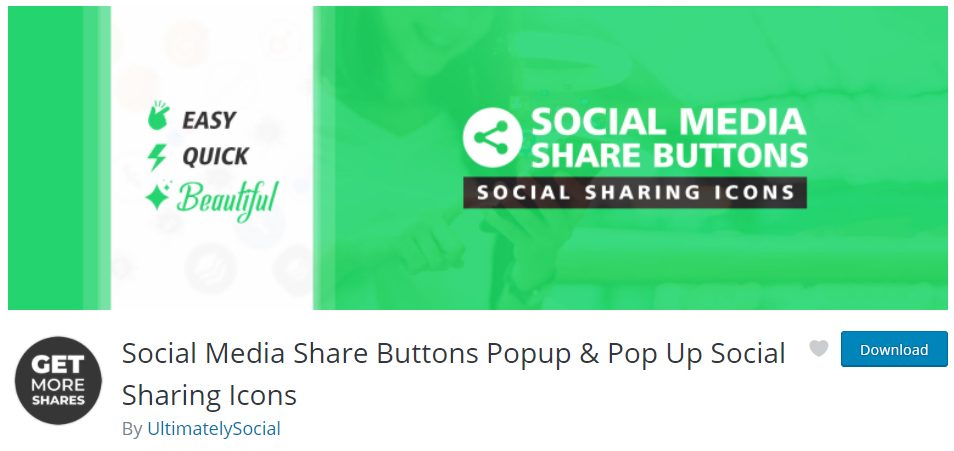 The concept of this plugin is very simple: it makes your content can be shared on social networks in a simple and fast way, pleasant for the end-user.
Easy Social Share Buttons include different button designs and allow you to choose where you want them to appear.
It's free and it also has a paid version with extra features. Also, there are some more plugins you can learn from our social media sharing plugins article.
Check Easy Social Share Buttons plugin.
15. UpdraftPlus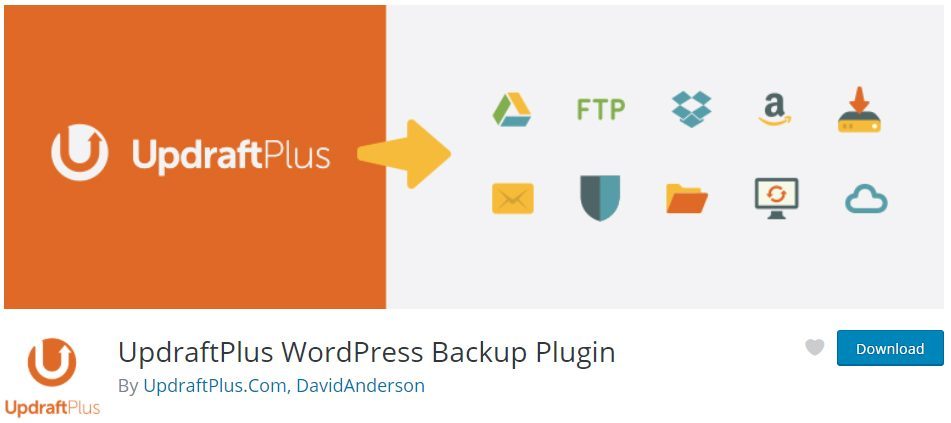 Like Elementor, this year UpdraftPlus has caught my attention, and it is the plugin that I use today to manage my client's backups.
UpdraftPlus allows you to make backup copies in WordPress (backups) of your websites, in an automatic and very simple way.
It is an extensive plugin, even in its free version, and it cannot be missing from this list. That's why if you are looking for some best WordPress backup plugins, then UndraftPlus is the best solution.
Check the UndraftPlus plugin.
16. Really Simple SSL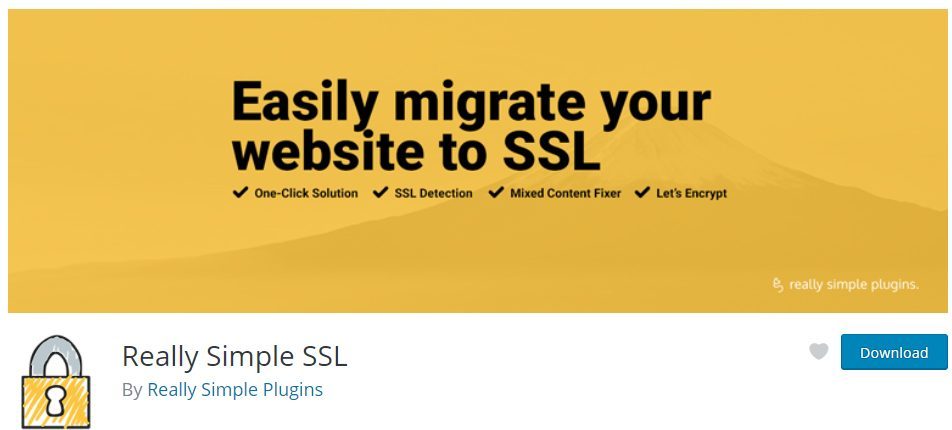 Despite the fact that nowadays the HTTPS protocol is very established in newly created websites, in WordPress, there are still websites that have problems with the issue of SSL certificates.
This means that there are elements that may have been created when a website did not yet have an SSL security certificate installed, so there is usually "mixed content" and we do not see that security "lock" right next to our web domain in the web browser that we are using.
What Really Simple SSL plugin does is simply take care that everything that is "HTTP" becomes "HTTPS".
Hence its name. It's very simple to convert your entire website to HTTPS. Check Really Simple SSL plugin.
17. Woody Code Snippet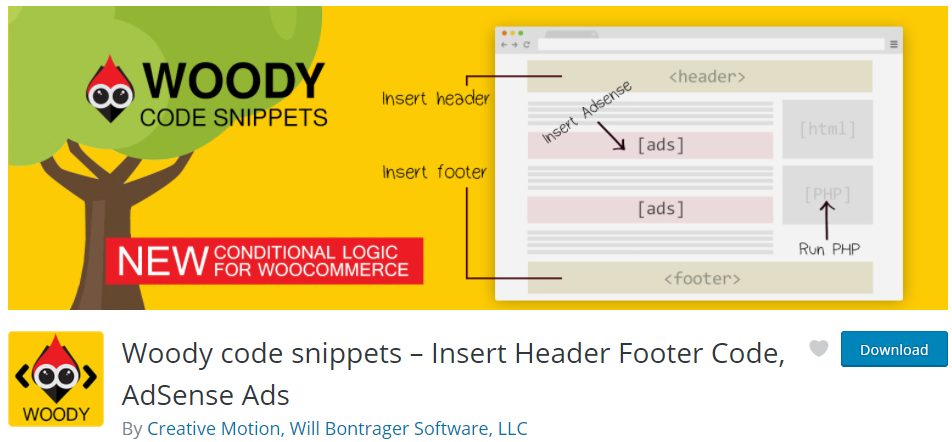 Actions such as adding the Google Analytics code, or another type of code in the header or footer are sometimes confusing.
Also if we want to insert advertisements of any kind in certain areas of our website and we do not know where to paste the code of advertisement.
A solution for this type of advanced action is the Woody code Snippet plugin. It is a simple plugin to use, and it will even allow you to insert small PHP codes anywhere on your website.
Check the Woody Code Snippet plugin.
18. WP Activity Log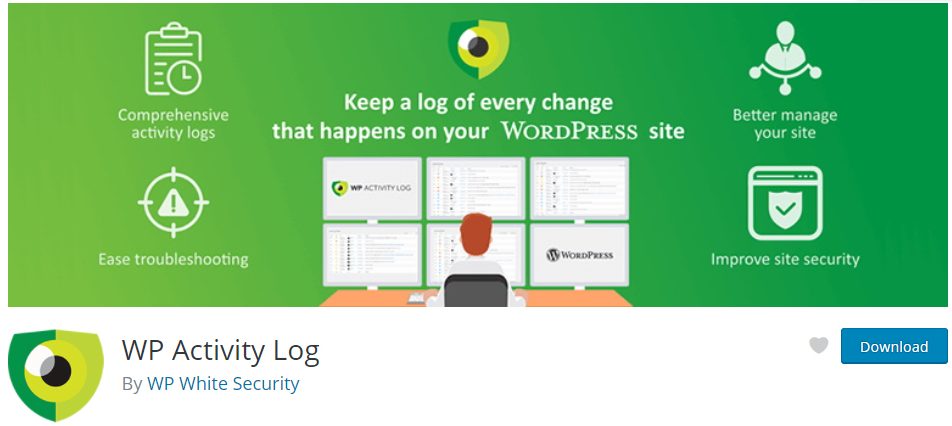 Without a doubt, this is one of my favorite plugins, especially when I have to maintain a website, which has several people working on it at the same time. Hasn't it happened to you that sometimes "something on the web has changed" like that suddenly, and nobody knows anything about it?
WP Activity Log plugin is a small sneak atoning, which records every change that is made on your website, and who does what change.
Check the WP Activity Log plugin.
19. wpForo Forum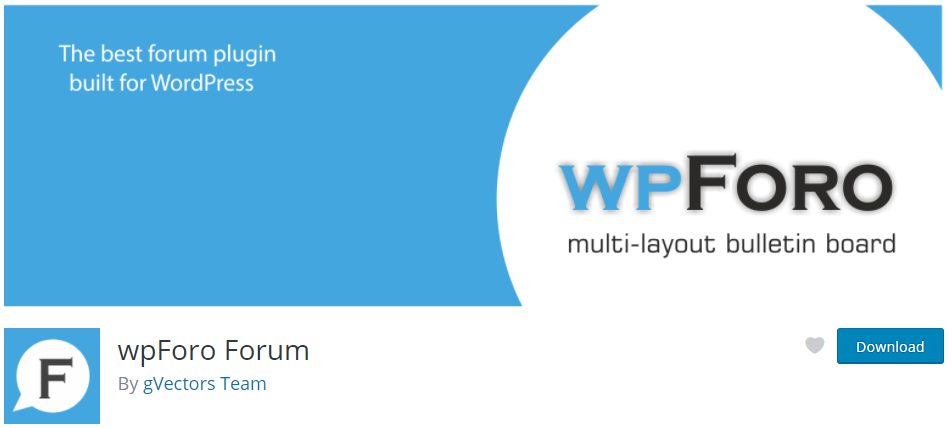 Last but not least, I have to mention wpForo Forum.
As you may have guessed from its name, wpForo allows you to have a forum system on your website, in a free and simple way (in less than 5 minutes).
This plugin brings everything you need so that your users can actively participate in a discussion on any topic, and you will always be able to vitaminize the forum with the paid extensions that wpForo has.
Check the wpForo Forum plugin.
20. Wordfence Security – Firewall & Malware Scan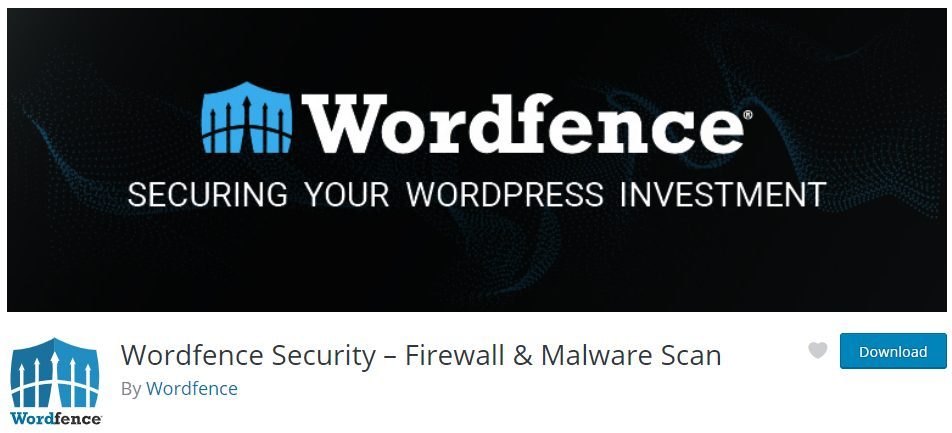 Wordfence Security is a WordPress plugin that consists of a web firewall (WAF), which stops most of the threats to which your site is constantly exposed, such as malicious web requests, or insertion of code through back doors that may be accidentally opened or lack of applying recent updates. It also has other security measures that are essential to protect your website.
This security plugin has a free version, but it also has a paid version with some more advanced features such as blocking traffic by country, premium support from the developer, firewall rules updated in real-time against your database, and scanning scheduled from the website. But you should not worry since in 99% of cases it is enough to install its free version.
Check the Wordfence Security plugin.
Conclusion
It is difficult to find a good combination of plugins for a WordPress project, but without a doubt, this list will save you a lot of time and headaches when it comes to finding plugins that work well and do what they say.
All these essential plugins in this list are very crucial for every WordPress website. I know there are more plugins that you can also use. If you have any suggestions, feel free to inform us. We will try our best to include them also. If you have any difficulties, please join our Theme Rally Community to ask your questions.