As a Blogger sharing on social media is a very important task. But something much more imperative is choosing the right website for the establishment of a company. Websites like https://www.spamzilla.io autopsy the website and reveal the SEO score, categorising it. However, it seems difficult to choose the perfect plugin for social media to use. For instance, I have also been used as many plugins as possible. I have always been a hesitation that which type of plugin may be more comfortable and easy to use. After researching a lot, I found some excellent social media sharing plugins to use. I am going to tell about 10 best social media sharing plugins in this article.
Best WordPress Social Media Sharing Plugins
In my following list, I have tried to mention plugins with lots of features, fast speed and price in mind. Hope you will like it. Let's begin:
The Simple Share Buttons Adder is a free plugin that exactly does what it is named  – simply adds social share button in WordPress page and posts. In fact, at Theme Rally blog, we are using it.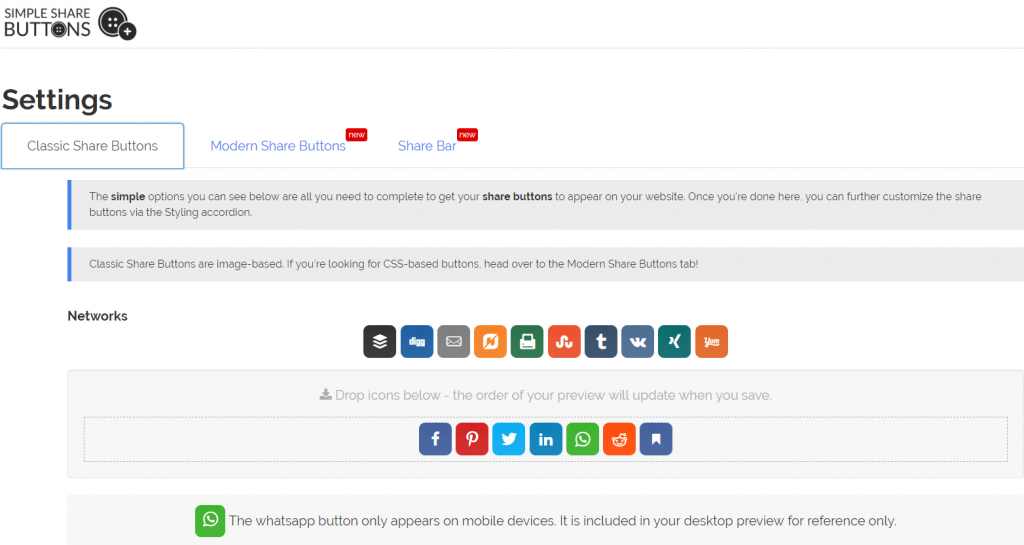 We can add bars and regular button using this plugin. There are some exciting options that you can tweak to make it look exactly the way you want.
We are using this plugin for over 3 months now and we haven't got any issue yet. So it is worth giving a try.
Download Simple Share Button Adder
Consider reading: How to Edit & Optimize WordPress Robots.txt File for SEO
If you are ready to pay a few dollars, then I am going to suggest this plugin. Considering the cost of this plugin and the feature it offers the price of just $19 is worth to spend. We are using this plugin in some of the blogs that we own through our parent company named TechnoCrews.
In this plugin, there are different unique features to use. These are followers counter, after share action, shareable quotes, best social posts widget, facebook comments, subscribe to mailing list button and so on.
The extraordinary thing about the module is that it allows you to incorporate social sharing gets wherever you require. It grants you to incorporate social sharing top and base of the substance, left or right sidebar, post vertical float, fly up, fly-in, and significantly more. It has adaptable sharing buttons also.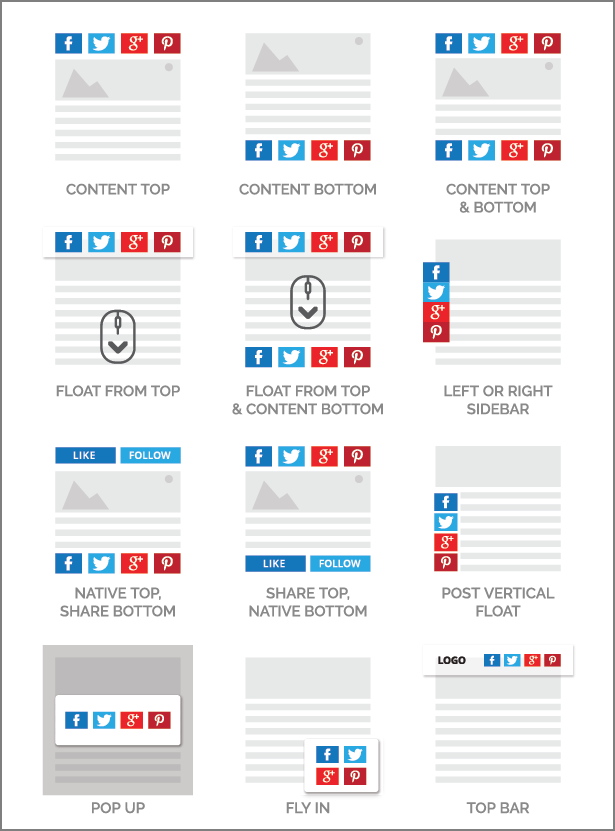 Other important and useful features of the plugin are auto buttons triggers, powerful subscribe button, detailed analytics, after share actions, etc.
Get Easy Easy Social Share Buttons For WordPress
Monarch Social Sharing Plugin
Monarch is another great social sharing plugin for WordPress, brought to you by Elegantthemes. This plugin will help you to take your social sharing experience to the next level. You can use unique social sharing buttons in 5 different locations – floating sidebar, above and below content, on images and videos, automatic pop-up, and fly-in.
Time delay can be used in the automatic pop-up and fly-in triggers, into the bottom of the post, after commenting or upon a percentage of scrolling after purchasing and after inactivity of a period of time.
A social count can be used in this plugin by widgets.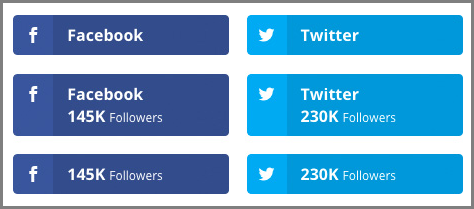 What's more, it offers carefully responsive and extremely quick button.
Thrive Social Buttons
Though Thrive social share isn't a standalone plugin but it comes with the Thrive Themes themes. You can definitely use this one if you plan to have a nice page builder and also theme package together.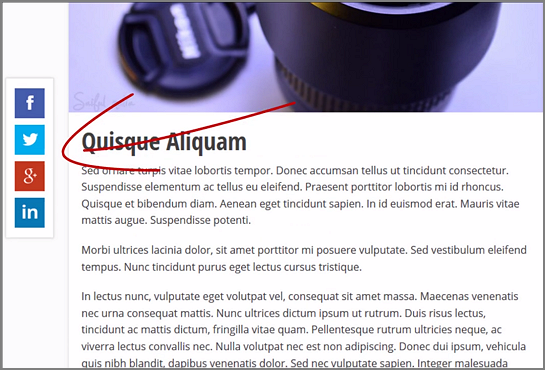 The vertical sharing bar helps to attract more audience on desktop and it has a nice design for the mobile devices also. 
Floating Social Bar
Floating social bar is a free plugin in WordPress. I consider this as one of the best social media sharing buttons. After installing this, WordPress automatically adds a horizontal bar at the top of the page or post. It is the best sticky social media bar. It scrolls with the visitor and ensures the maximum share.
This plugin is easy to design and has no effect website's speed. The bar is thin and eye appealing. You can hide gliding bar on specific posts.
The decision is yours!
I can list as many plugins as I like but at the end of the day, it is you who decides. So I will advise you to check all of them and decide the best one suited for you. If you ask for  my recommendation I would say :
Simple Share Buttons Adder: You can select this one as we are currently using this one in our blog. You gonna love it.
Monarch Social Sharing Plugin: It has also caught our attention from the premium plugin segment with quality features and support.
If you have any plugin that you want us to include, please comment below. I would love to hear from you.